The IB Curriculum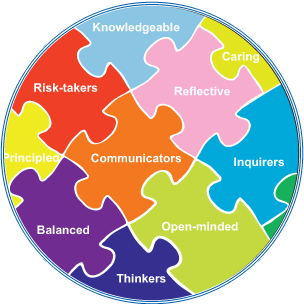 The International Baccalaureate was established in 1968 and since then over 500,000 students have been awarded the diploma worldwide.
The Diploma curriculum is carefully planned, with links between subjects clearly defined - students are taught not to think of their subjects as discrete units, but to embrace the inter-connectivity between them. In addition, all aspects of the International Baccalaureate are designed to help students develop the ten personal qualities that form the IB Learner Profile, shown in the diagram to the right. Development of these qualities is embedded in all areas of the curriculum and is a fundamental part of the IB.
The Diploma curriculum requires all students to study English, maths, science, a foreign language, a humanities based subject and an option from the arts. Students can, however, opt to study another subject from groups 1-5, instead of choosing an option from the arts. Additionally, students are able to follow a self taught literature course in their mother tongue, as an alternative to learning a foreign language. Students have a wide range of choices and are able to design their own personal challenging and enjoyable curriculum.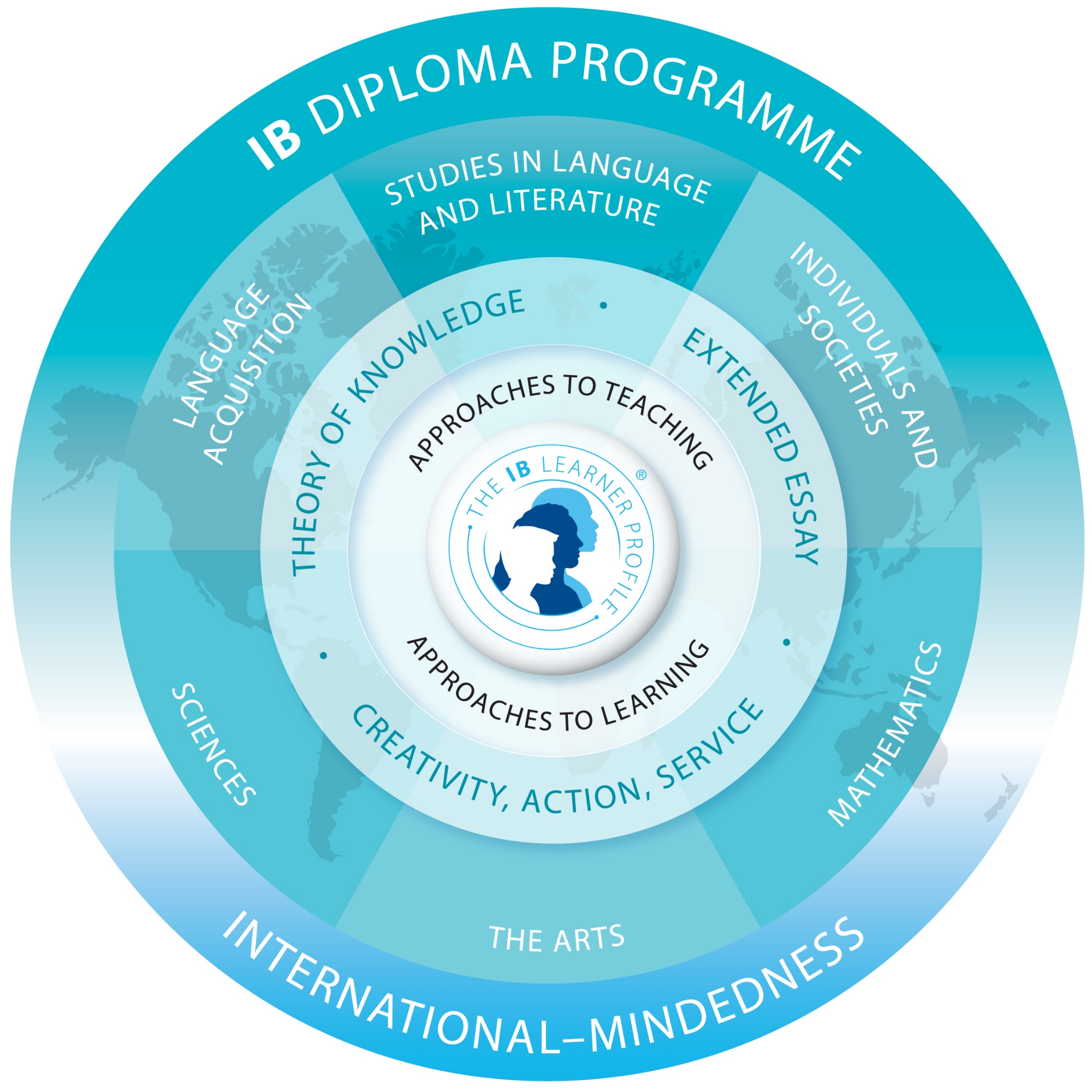 Students take three of their subjects at Higher Level and three at Standard Level. The specifications focus on problem solving, critical thinking, application and analysis.
In addition to the student's six subjects, the Diploma has three core elements which students must complete. The core sets the Diploma apart from alternative Sixth Form options, as the IB is the only curriculum focused on developing the 'whole student'.
Creativity, Activity and Service aims to help students develop the personal skills and is at the heart of the IB programme allowing students to "live the learner profile". The Extended Essay teaches students how to write university style essays. Key skills, such as how to effectively research, draft, redraft and reference are learnt here: this is a curriculum feature unique to the IB. Theory of Knowledge teaches students how and why to question information and allows them to more effectively articulate their own opinions, ideas and arguments.