STEAM at Ashcroft
STEM has been a huge force in the UK and internationally, particularly at university level and in the context of global employment market trends. STEM, a term which has recently been renamed as STEAM, brings together the following five academic disciplines to provide an enrichment programme in an interdisciplinary and applied approach, and integrates these subjects into a cohesive learning paradigm based on real-world applications:
Science: Physics, Chemistry and Biology
Technology
Engineering
Art
Maths
STEAM subjects are major contributors to the prosperity of the UK and the government believe we need to further develop high levels of skills in these subject areas. The curriculum at Ashcroft is all embracing with many areas of expertise: STEAM subjects feature strongly in this. For students wishing to study Maths and Science courses at university, the Sixth Form curriculum provides a firm foundation. We have over 200 applications from students in other schools alone to join our Sixth Form and their subject choices invariably include STEAM subjects.
STEAM subjects are available to all in the school and to our most able in the Sixth Form. In addition to studying STEAM subjects, the students understanding of STEAM is enriched by a range of "super curriculum" activities and events, which are supported by our team of Year 12 STEAM Ambassadors led by our Year 13 Head STEAM Ambassadors Kimberley Carstens and Nazeema Ishmael. Our team of Sixth Form STEAM Ambassadors plays a valuable role in supporting the delivery of the STEAM Club sessions and various projects that are run throughout the academic year, which they have included in their impressive UCAS personal statements.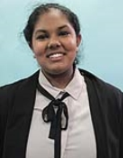 Nazeema Ishmael: Year 13 Head STEAM Ambassador, studying IB Maths and Physics at Ashcroft Sixth Form. Nazeema plans to study Engineering at university.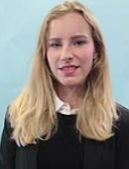 Kimberley Carstens: Year 13 Head STEAM Ambassador, studying IB Maths, Physics and Biology at Ashcroft Sixth Form. Kimberley plans to study Economics at university.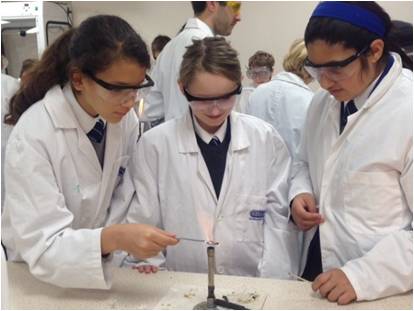 These are some examples of STEAM sessions at Ashcroft which our Sixth Form STEAM Ambassadors have been involved with:
Doctor Who Club – one of the STEAM Club's investigations involved carrying out flame tests on a mystery powder alongside powders from other planets, to identify which alien breed had attempted to poison the Doctor, saving the Doctor from regeneration.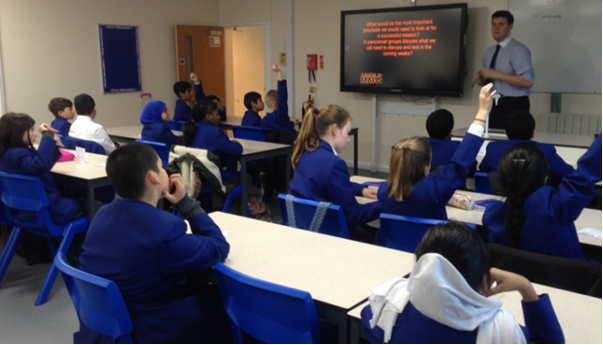 Mission to Mars – the STEAM Club looked at planning their mission to Mars and the excitement was palpable. Students were intrigued to find out that although Mars is red it is in fact far colder than the Earth and impressed at the sheer size of Olympus Mons (super volcano on Mars – 550km across 27km high). Students were quizzed on the planning requirements for such a mission and to list and justify the most important items. Potatoes were the apparent outright winner as they provide food, can be replanted to make more food and potato leaves can photosynthesize to produce Oxygen, an all-round WINNER.
Marvellous Materials – the STEAM Club investigated carbon fibre composites and Kevlar.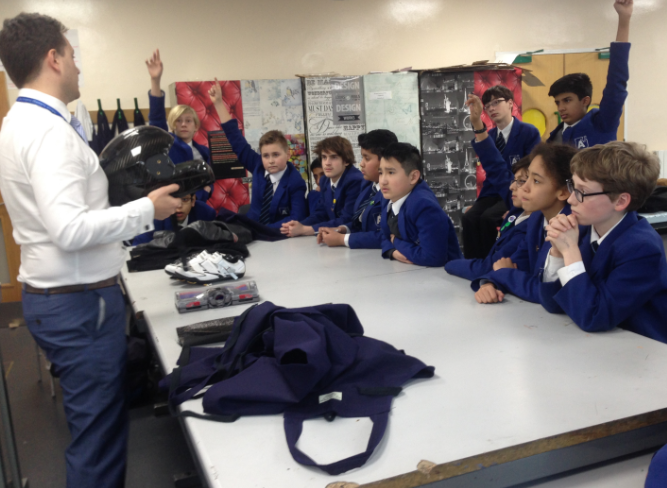 Students learnt about the amazing properties of these materials and inspected some real world products which use them. They looked at how the new Boeing 787 Dreamliner utilises the flexibility of carbon fibre composite and how Dyson have integrated carbon fibre filaments in to their new DC50 vacuum brush.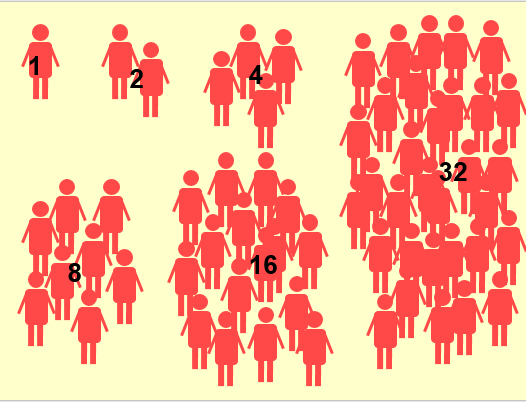 Mega Maths – one of the mathematical projects looked at by STEAM Club was the spread of epidemics. Using a series of mathematical modelling techniques, the students calculated the spread of an epidemic and traced it back to its source.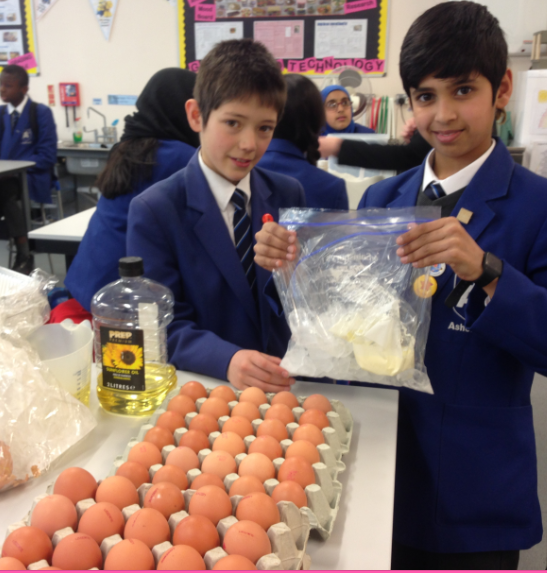 Fantastic Food – the STEAM Club explored the chemistry of cooking through use of a variety of food ingredients and created different compositions using different cooking techniques, such as honeycomb, meringue, ice-cream and bread.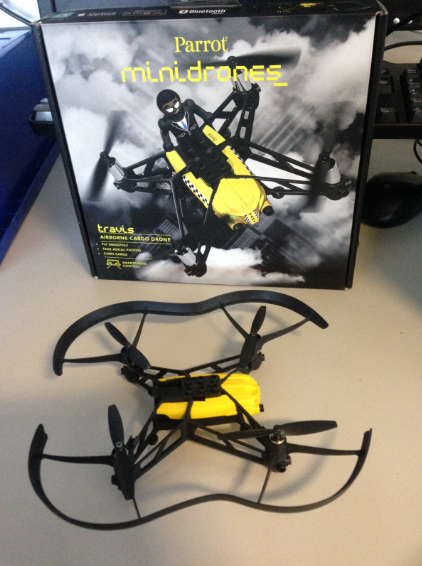 Robotic Programming – the STEAM Club programmed the Drone, Sphero and Microbot robots to carry out a multitude of complex tasks and experienced the magic of applying their Computer Science skills to real world applications.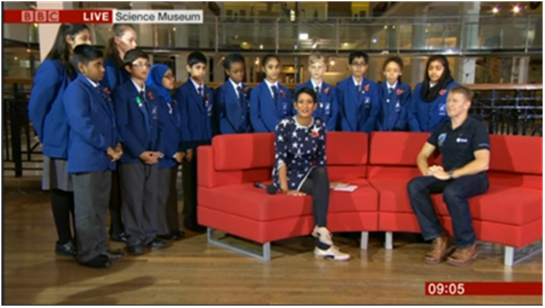 You may also have seen Years 7-8 students from STEAM Club interview Tim Peake on Live on BBC Breakfast in November 2015, before he departed for his 6 months stay on the International Space Station for his work on Mission Principia.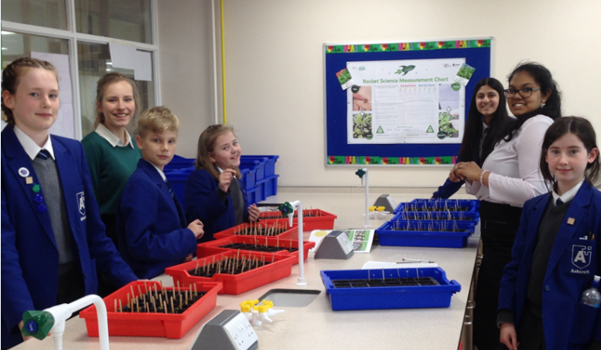 Ashcroft's STEAM Club participated in the Rocket Science Project. Tim Peake sent a batch of rocket lettuce seeds which had spent 6 months on the International Space Station exposed to the zero gravity and cosmic background radiation there. Our students grew these seeds on site at the Ashcroft greenhouse alongside rocket lettuce seeds that had remained here on Earth, to compare and analyse the growth of both batches. The data generated was submitted to the UK Space Agency and contributed towards a global research programme into the feasibility of Mankind's colonisation of other planets such as Mars.
STEAM Club's project work received commendation by the UK Space Agency and a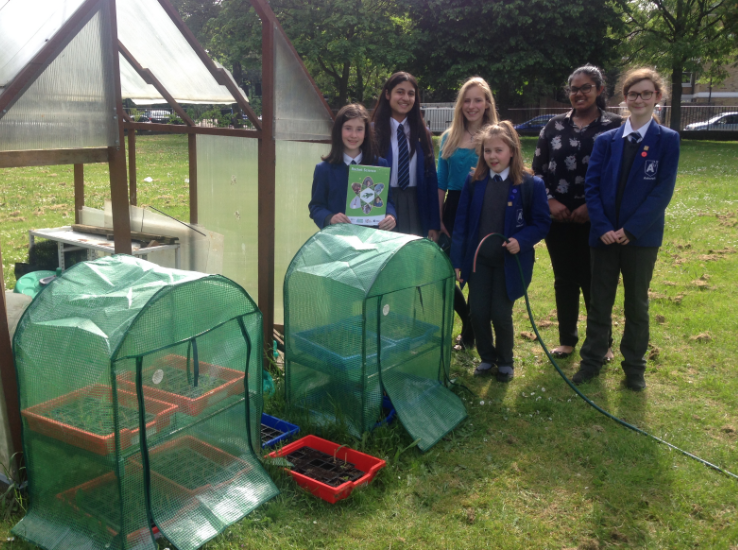 group of students from the STEAM Club, including our Sixth Form STEAM Ambassadors, will be presenting their work at the Principia Schools Conference in November in front of experts from the UK Space Agency, European Space Agency and Tim Peake himself. Ashcroft has valued its Tim Peake connection and the enrichment opportunities this has provided to our STEAM programme.
STEAM subjects in the Sixth Form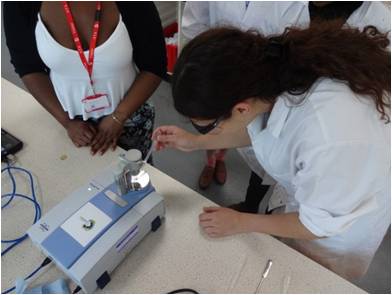 Students taking STEAM subjects excel in the sixth form and achieve significantly above national targets. STEAM subjects at Ashcroft include:
Maths
Further Maths
Further Additional Maths
Physics
Chemistry
Biology
Computer Science
Engineering
Art
Design Technology
We are very pleased indeed with our results and since 2013 students taking Maths and Science A'level subjects alone have achieved 150 A*/A which is quite remarkable given the size and the comprehensive, non-selective intake of the Academy.
At ATA we continuously encourage and guide our pupils to aim higher and reach further. This has had a positive impact as our admission numbers to Russell Group Universities have soared.
In the past few years there has been an increase in the number of students successfully gaining admission to the top universities to pursue studies in STEAM subjects. Some examples of Ashcroft's successful students include: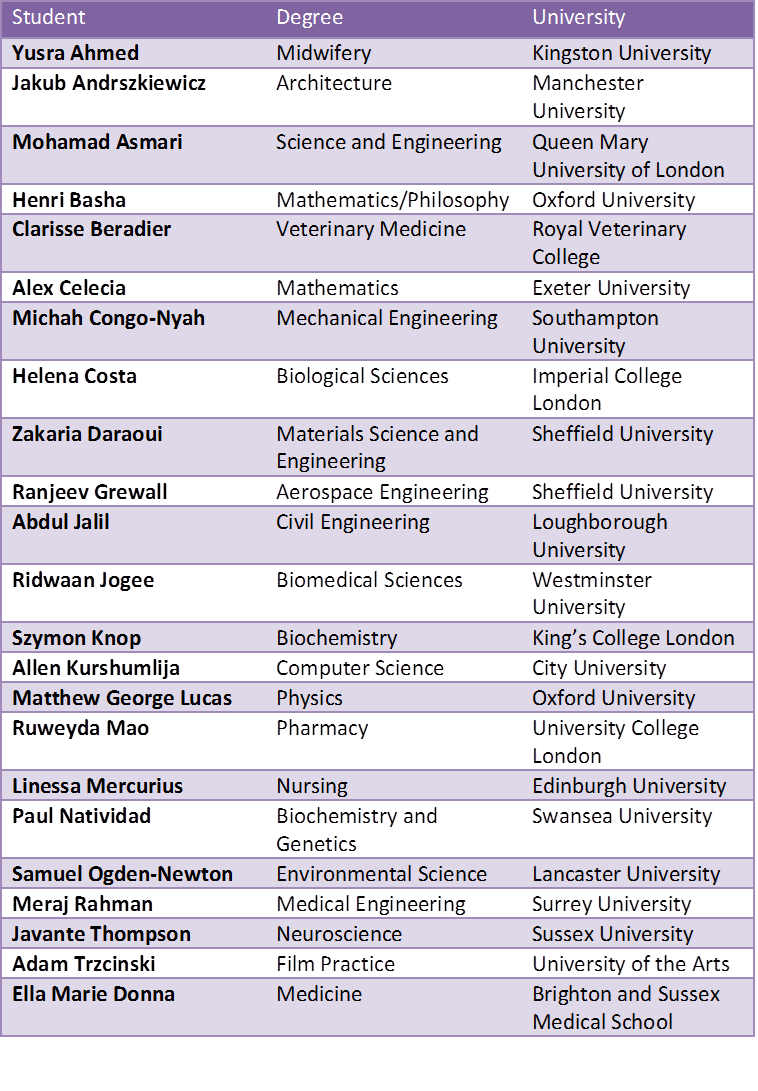 We are proud of the achievements of all of our students but would like to congratulate in particular the following previous students for their achievements to date and wish them well in their future ambitions: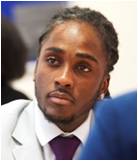 Micah Nyah-Congo
Michah has lifelong ambitions to study Engineering. Micah achieved outstanding A level grades including A in Maths and Physics. Micah is also a talented musician and achieved Distinction* in the BTEC National Diploma in Music. Michah is now studying Mechanical Engineering at Southampton University.
Helena Costa
Helene is an immensely talented student. A former House Captain, Helena has also recently raised a substantial sum of money for the Little Princess Trust, providing real hair wigs to children suffering hair loss due to cancer treatment. Helena has an offer to study Natural Sciences (Biological) at Girton College, Cambridge.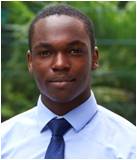 Daniel Oluboyede
Daniel was Deputy Head Student and true ambassador for the school. He is an impressive young man and it would be tough to find a better role model for young people. Daniel achieved A* in Maths, Chemistry and Biology and is now studying Medicine at Downing College, Cambridge.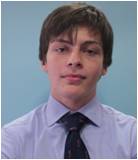 Max Gibbins
Max has an infectious enthusiasm for learning in the extreme. He is possibly the most interested student I have worked with. He also won our annual balloon debate in 2014 and was runner up in 2015. Max also tutors maths to students in the school. Max has an offer to study Natural Sciences (Physical) at Jesus College Cambridge.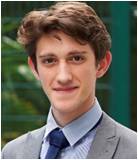 Matthew Lucas
Matthew Lucas was Head Student in the Academy. Matthew achieved A* in Maths, Further Maths, Chemistry and A in Physics. Matthew is now studying Physics at New College, Oxford.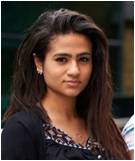 Nouran Shaltout
Nouran joined us from Burntwood School and quickly made her mark by becoming Deputy Head Student. Nouran is such a determined and resilient young lady achieving A in Maths and Biology. Nouran is now studying Chemistry with Biochemistry at Southampton.
STEAM subjects thrive in the sixth form with a range of extra-curricular activities including:
The Senior Maths Challenge: an opportunity for all Sixth Form Mathematics students to take part in the UKMT Maths Challenge where they compete and test their problem solving skills against students across the nation. Last year Gold certificates were awarded to Max Gibbins, Reza Davari, Noor Shamas and, Szymon Knop; Max went through to the Kangaroo round and Reza tried his hand at the extremely challenging Olympiad.
Maths in Action lectures: an annual trip to fantastic lectures where students have the opportunity to hear University professors and other mathematicians talk about a variety of topics from Fermat's Last Theorem to the mathematical modelling of a Zombie apocalypse.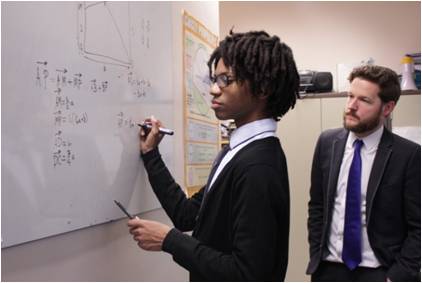 Maths Club: an enrichment session, run for all Sixth Form maths students: Additional Further, Further and Single Mathematicians. The sessions are aimed at stretching our most able mathematicians and providing time and space for them to share and enjoy problem solving outside the confines of the curriculum. Students work in small groups or alone tackling questions from the Senior Mathematics Challenge, British Mathematical Olympiad, Mathematics Aptitude Test and STEP problems. Our fantastic 'whiteboard class room' is the ideal venue to inspire an atmosphere of working collaboration and enjoyment. Part of the focus is to work with potential Oxbridge candidates to prepare them for additional tests and for the challenges of interview.
STEP Maths Club: preparation for Oxbridge candidates
General Science Activities:
Science Busking: an activity aimed to enjoy the world of science
Science Speed Dating: a carousel activity with expert STEM professionals in a range of scientific fields
Medical Society: for those who want to study medicine at University, discussing medical issues and presenting research
More specifically the following Science enrichment opportunities are provided also:
Biology:
Visits to London Zoo focussing on genetic diversity
Field trip to Swanage with a focus on ecology of an SSI and produce an individual study.
NHM Lates – chance to talk to scientist and hear deeper explanations of the exhibits.
Physics:
British Olympiad
Imperial FoNS,
Welcome Trust Assembly
British Physics AS Challenge
Faculty of Natural Science (Imperial) Challenge
F100 Invention competition
Physics of the Polar Bear lecture (Royal Holloway)
Women in Physics event (Imperial College)
Physics of Amusement parks workshop (Chessington)
IOP outreach activities (lectures on current developments)
Imperial excitec outreach activities (Reaching Further – PhD pupils do an activity with sixth formers)
Fermi challenges
Chemistry:
Course in Beauty and Science,
Spectroscopy in a Suitcase
British Chemistry Olympiad
STEAM subjects form an important aspect of the Sixth Form and along with the breadth of provision, including the International Baccalaureate and BTEC (Music and Performing Arts), Ashcroft Sixth Form is such a good place to be.