STEAM at Ashcroft
Over recent years STEM has been a huge force in the UK and internationally, particularly at university level and in the context of global employment market trends. STEM, a term which has been revamped as STEAM, brings together the following five academic disciplines to provide an enrichment programme in an interdisciplinary and applied approach, and integrates these subjects into a cohesive learning paradigm based on real-world applications:
Science: Physics, Chemistry and Biology
Technology
Engineering
Art
Maths
STEAM subjects are major contributors to the prosperity of the UK and the government believe we need to further develop high levels of skills in these subject areas. The curriculum at Ashcroft is all embracing with many areas of expertise, STEAM subjects included. For students wishing to study Maths and Science courses at university the Sixth Form curriculum provides a firm foundation. We have over 200 applications from students in other schools to join our Sixth Form and their subject choices invariably include STEAM subjects.
STEAM subjects are available to all in the school and to our most able in the Sixth Form. In addition to studying STEAM subjects, the students understanding of STEAM is enriched by a range of "super curriculum" activities and events, which are supported by our team of Year 12 STEAM Ambassadors, who play a valuable role in supporting the delivery of the STEAM Club sessions and various projects that are run throughout the academic year, which they have included in their impressive UCAS personal statements also.
Our year 12 STEAM Ambassadors this year are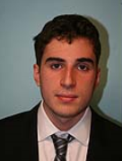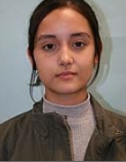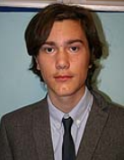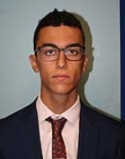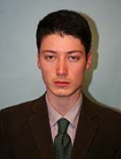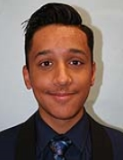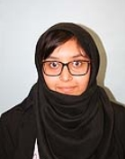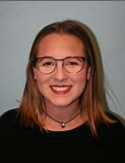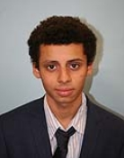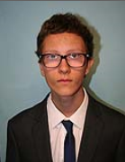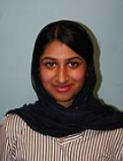 Our 6th Form STEAM Ambassadors study a range of subjects including Maths and Further Maths, Physics, Biology, Chemistry, Computer Science, Psychology, Philosophy and RS.
They have all made excellent contributions to the Computing and Art based STEAM clubs and the next phase of their commitment to the club is now up and running. Their initial focus was on STEAM careers and university applications that would facilitate their desired job choice. They are now in the midst of planning their own STEAM project rotation, based on ideas which include: Neuroscience, Computing Games and incorporation of an existing Programming club into STEAM.
The 6th Form STEAM Ambassadors all have very exciting ideas and will deliver a standalone presentation to their peers, before delivering their finished presentations to the year 10 STEAM Academia.
Being a 6th Form STEAM Ambassador provides an invaluable experience that will definitely help our students to standout when they are applying for university courses.
STEAM Project Rotations
These are some examples of STEAM sessions at Ashcroft which our Sixth Form STEAM Ambassadors have been involved with:
Pinhole Camera –
With the arrival of the Art rotation within the pre-existing STEAM club, we wanted to develop projects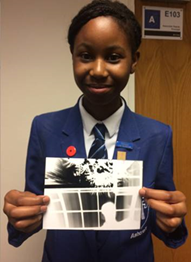 that genuinely connected the subjects of Science, Maths, Engineering and Technology to Art, projects that were quite separate to what they would be doing within Art lessons. One such project was Photography, with STEAMmies producing cyanotypes and then making their own Pinhole cameras, recycling drinks cans and shoe boxes to produce the mechanism. After a fair amount of trial and error, we created a dark room environment, establishing how much exposure time the paper needed and developed some very interesting photographs.
Tessellating Tiles –
Another Art based project where STEAMmies used their Maths skills to draw out symmetrica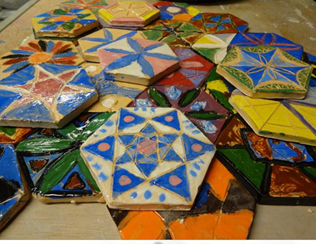 l patterns into clay. These were coated with different coloured slips, fired and then a transparent glaze was applied on top. Including Art in STEAM has allowed a wonderful cohesion of creativity and technology, skills that will make our STEAMmies more marketable when they enter the employment sector in future!
Mega Maths –
Maths is a core component of STEAM and the Maths projects were developed to build upon data analysis skills. We wanted our STEAMmies to look at the mathematical modelling processes in different scenarios, such as: a) criminal penguins, which looked at how some actual penguins stole rocks from other penguins in order to build their nests and we modelled different behaviours based on the probability of being a 'forager' or 'stealer', b) bungee jumping, where we investigated how the length and elasticity of the bungee cord were key factors and that the mass of the jumper would have an influence on whether they would/would not hit the ground, c) the spread of disease, where we found a very close relationship to the actual 1904 India plague, which started off exponentially, then peaked and returned to zero by working on our graph skills, and d) the world's fastest rollercoaster. Our STEAMmies have developed key skills that will now enable them to problem solve any scenario anywhere!
Language –
The STEAMmies learned that there is more to language than meets the eye. They played games which taught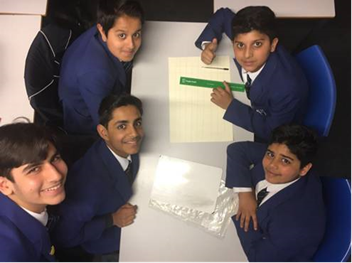 them more about word taxonomy and the complex and delicate relationship between words. The STEAMmies successfully competed against each other to communicate by not using taboo words and this was an excellent exploration of how communication gets impaired when our usual linguistic code gets disrupted because of the introduction of new rules. They role played the scenario from the movie, Arrival, whereby they created their own intergalactic language of peace also. They learned there is a lot of Maths and technique involved in understanding and devising language!
Robotics –
The STEAMmies completed new programming tasks using Drone and the Sphero. They competed against each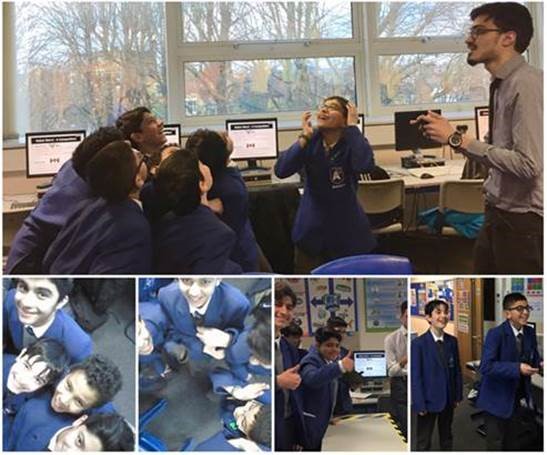 other for the ultimate accolade of being the Robot Drone Pilot champions. The STEAMmies had to choose whether to pilot Jumpin' Max over a twisting maze made from classroom desks or pilot Travis the drone over a 3D obstacle course as fast and accurately as possible. There were risks a-plenty, with dangerous jumps to be made in the maze and height flying limits for Travis. Lots of dronesies were taken with lots of smiling faces involved! While the challenges were tough, our STEAMmies did not falter in their efforts and learned a lot about the wonderful world of robots!
Business & Enterprise –
The STEAMmies made strategic business decisions for a Sportswear business, wher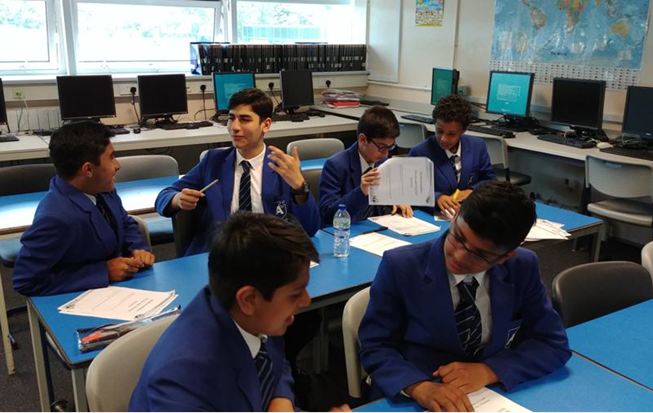 e their decisions had a direct impact on the stakeholders of the business. They played the stakeholder game to analyse the impact of strategy on different stakeholders and compare the results. They found that making decisions to satisfy shareholders can become increasingly difficult, with the wrong decision costing valuable points/money. We soon had our STEAMmies thinking strategically by prioritising different stakeholders. The young investors found out what a stock market is and how investors manage to make profit (and losses!) by buying and selling shares in industries such as airlines, TV and media, and cosmetics. Their maths skills were put to the test as they needed to work out the value of their portfolio by multiplying the number of shares by the share price of the business. Looks like we may have a very clever cohort of future investors amongst our STEAMmies!
Geology –
The STEAMmies learned about geology, especially rock formation. They studied the three types of rocks, igneous,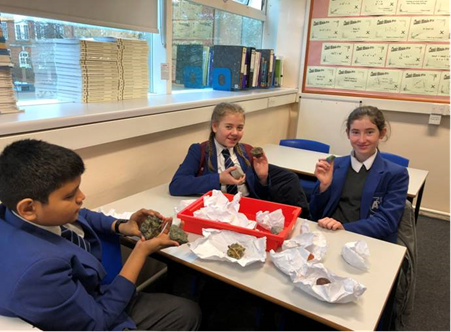 metamorphic and sedimentary and looked at different ways of describing rocks, something that geologists have to take into account to decide on the type of the rock/mineral. They studied how crystal structure varies from one mineral to another, tenacity, how the particles of a mineral hold together, odour/taste, and found that most minerals have no odour unless they are acted upon in one of the following ways - heated, rubbed, moistened or breathed upon. A fascinating exploration into the world of rocks!
Design Technology - The STEAMmies explored ideas using the 5 W's for a product in a tin competition. They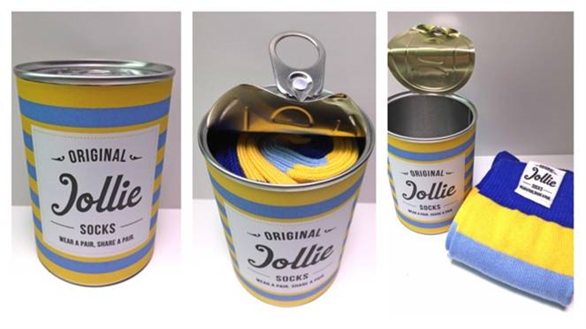 worked collaboratively to discuss different user groups and their specific needs so that they can design a useful product, with consideration to which two materials they could use to make their product and developed their ideas for the competition using techniques that helped them avoid design fixation. A plethora of STEAM skills were put to the test in this project rotation and our STEAMmies were absolutely fantastic in delivering impressive products in a tin!
Tournament of Minds, the annual STEAM House Competition –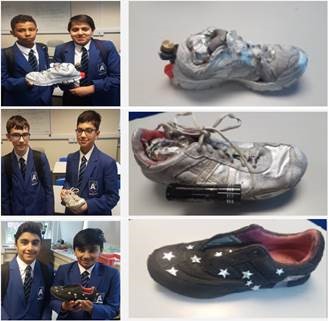 STEAM's annual house competition, Tournament of Minds (ToM) raises much excitement across the various year groups, with its yearly challenge scenarios. In our last ToM event, the challenge scenario was to design and build shoes for an astronaut to wear on a mission to Mars. The STEAMmies worked in house groups to implement all their STEAM skills and consider the climate and environmental factors on Mars, as well as the logistics of effective space shoes, and we received lots of impressive entries.
STEAM Academia –
"The society concerned with the pursuit of research, education and scholarship". Current research shows that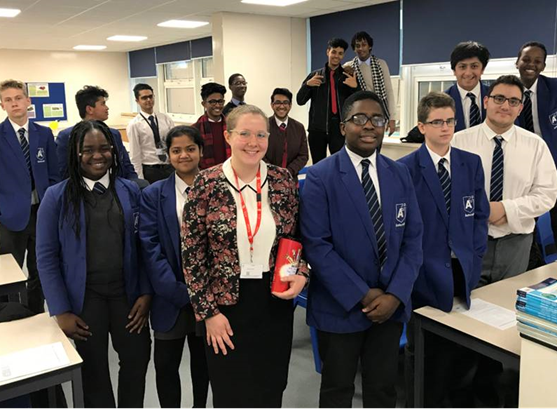 almost 100% of all new jobs will be related to STEAM. STEAM Academia focusses on the diversity of the STEAM industries. Our Academics have learned how global STEAM research is connected to their classroom curriculum, discovered traditional as well as new STEAM degrees and career pathways, and benefitted from the expertise from our amazing external STEAM Ambassador guests, as well as had some sessions delivered by our very own 6th Form STEAM Ambassadors – who are fast becoming the STEAM experts of the future in their own right. STEAM Academia has certainly provided much to think about and be inspired by!
STEAM master class Events –
This academic year we have introduced the Year 7 STEAM Enrichment Programme master classes, which are standalone off-timetable events for the entire year group scheduled into the ATA calendar. The aim of this series of events is to create an understanding of business, eco-tourism, engineering and fashion, as well as to further inspire aspiration in our students for the STEM/STEAM education and career pathways. These events compliment the extracurricular clubs of the STEAM Enrichment Programme and allow the opportunity to further our external connections with ambassadors from the STEAM industries, thereby providing a truly innovative and diverse enrichment experience for our students.
STEAM Careers master class: An array of guest presenters have visited the Academy and presented to our

students about the amazing career opportunities that await them in the future. Screen Alliance and Blue Zoo Animation Production Studio presented about their work in visual effects and animations in the film industry, citing several big blockbuster movies as their credentials, which really impressed the students. A nuclear research scientist from CERN Laboratories in Switzerland wowed the students with her account of her fascinating work at the Large Hadron Collider. The team from Melanin Medics educated the Year 7 on the education pathways to a career in Medicine and quizzed the students on the different types of medical specialist roles that may be pursued.
Maths & Science master class: A bridges design and build challenge, delivered in-house as a joint Science and Maths collaboration. The Year 7 enjoyed the event and developed skills of team work, positive participation, collaborative designing and building, trial and error, organisation and application.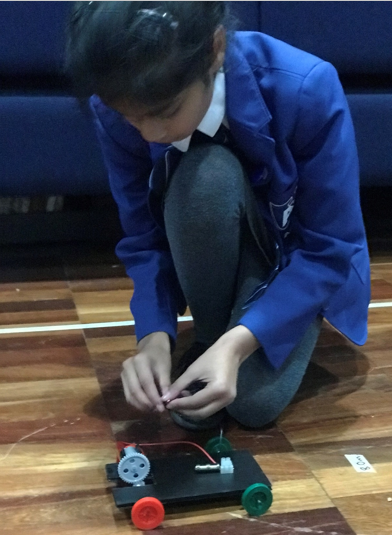 Design & Technology master class: In this Energy Quest workshop, the Year 7 cohort learned about the diverse career pathways in Engineering and attempted a build & race mini electric cars challenge as a house competition with mega house points awarded to teams whose cars were able to travel the fastest and longest along a specially constructed race track.
Business & Finance master class: Risk buying, selling shares and managing personal finances.
Geography & Maths master class: Analysing environmental issues and investigating sustainable energy.
Media master class: Creating an Ashcroft magazine by using skills of research, content and copy, editing, production, advertisement and marketing.
STEAM Trips and Events -
STEAM trips and events have been integral to enhancing the STEAM Enrichment Programme and have allowed our STEAMmies incredible enrichment experiences.
Trip: Make the Future at Queen Elizabeth Olympic Park –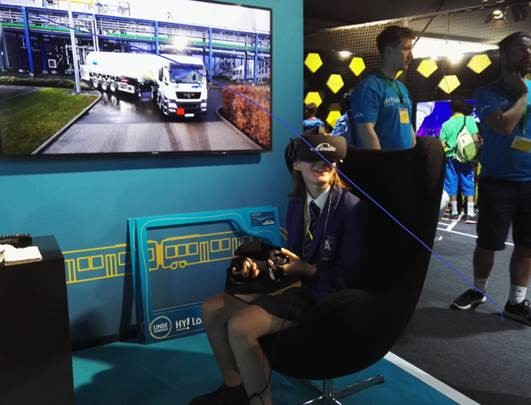 Trip: Annual Ritchie Lecture at Science Museum –
Event: Marine Engineering Workshop at ATA –
Trip: International Energy Debate at BEIS Government Department –
Event: Biology Challenge 2018 at ATA – our STEAMmies achieved Commendations, Silver Awards, Bronze Awards, and even a Gold Award in the national rankings of this online Biology challenge –
STEAM subjects in the Sixth Form
Students taking STEAM subjects excel in the Sixth Form and achieve significantly above national targets. STEAM subjects at Ashcroft include:
Maths
Further Maths
Further Additional Maths
Physics
Chemistry
Biology
Computer Science
Engineering
Art
Design Technology
We are very pleased indeed with our results and since 2013 students taking Maths and Science A'level subjects alone have achieved 150 A*/A which is quite remarkable given the size and the comprehensive, non-selective intake of the Academy.
At ATA we continuously encourage and guide our pupils to aim higher and reach further. This has had a positive impact as our admission numbers to Russell Group Universities have soared.
In the past few years there has been an increase in the number of students successfully gaining admission to the top universities to pursue studies in STEAM subjects. Some examples of Ashcroft's successful students include:
| | | |
| --- | --- | --- |
| Student | Degree | University |
| Matthias Abebe | Medicine | Imperial College, London |
| Marcos Abreu Costa | Biological Sciences | Imperial College, London |
| Michael Afolabi | Software Engineering | University of Southampton |
| Marcus Richard Ahmad | Mathematics | Cambridge University |
| Daniel Rene Immanuel Desalesa | Chemistry | University of Surrey |
| Francisco Fonseca | Aeronautical Engineering | Imperial University |
| Joshua Chi-Wai Hau | Neuroscience | University College London |
| Yasiin Thariq Khalif Omar | Chemical Engineering | Manchester University |
| Ruth Pokuwaah-Asamoah | Midwifery | University of Nottingham |
| Laura Porras-Arbelaez | Medicine | Univeristy of Hull |
| Silas Poulson | Computer Science | Royal Holloway University |
| Aaron Shrestha | Mathematics | Leeds University |
| Zsofi Steingart | Medicine | Manchester University |
| Caveiyaa Thillainathan | Dentistry | Queen Mary's, University London |
| Liam Tyndale | Bioengineering | Loughborough University |
| Hania Yasin | Neuroscience | King's College London |
| Syed-Ali Raza | Computer Science | University of Surrey |
| Sameel Khan | Mathematics | Royal Holloway University |
| Adna Isse | Biological Sciences | Kingston University |
| Shazib Iqbal | Mechanical Engineering | Cardiff University |
| Melissa Haynes Agoro | Chemical Engineering (via Natural Sciences) | Cambridge University |
| Mariam Jallow | Biology | Queen Mary's, University London |
A significant number of our Sixth Form students study STEAM subjects at university. We are proud of the achievements of all of our students but would like to congratulate in particular the following previous students for their achievements to date and wish them well in their future ambitions: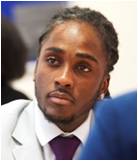 Micah Nyah-Congo
Michah has lifelong ambitions to study Engineering. Micah achieved outstanding A level grades including A in Maths and Physics. Micah is also a talented musician and achieved Distinction* in the BTEC National Diploma in Music. Michah is now studying Mechanical Engineering at Southampton University.
Helena Costa
Helene is an immensely talented student. A former House Captain, Helena has also recently raised a substantial sum of money for the Little Princess Trust, providing real hair wigs to children suffering hair loss due to cancer treatment. Helena has an offer to study Natural Sciences (Biological) at Girton College, Cambridge.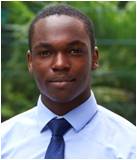 Daniel Oluboyede
Daniel was Deputy Head Student and true ambassador for the school. He is an impressive young man and it would be tough to find a better role model for young people. Daniel achieved A* in Maths, Chemistry and Biology and is now studying Medicine at Downing College, Cambridge.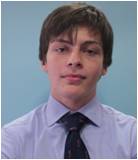 Max Gibbins
Max has an infectious enthusiasm for learning in the extreme. He is possibly the most interested student I have worked with. He also won our annual balloon debate in 2014 and was runner up in 2015. Max also tutors maths to students in the school. Max has an offer to study Natural Sciences (Physical) at Jesus College Cambridge.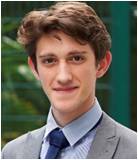 Matthew Lucas
Matthew Lucas was Head Student in the Academy. Matthew achieved A* in Maths, Further Maths, Chemistry and A in Physics. Matthew is now studying Physics at New College, Oxford.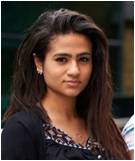 Nouran Shaltout
Nouran joined us from Burntwood School and quickly made her mark by becoming Deputy Head Student. Nouran is such a determined and resilient young lady achieving A in Maths and Biology. Nouran is now studying Chemistry with Biochemistry at Southampton.
STEAM subjects thrive in the sixth form with a range of extra-curricular activities including:
The Senior Maths Challenge: an opportunity for all Sixth Form Mathematics students to take part in the UKMT Maths Challenge where they compete and test their problem solving skills against students across the nation. Last year Gold certificates were awarded to Max Gibbins, Reza Davari, Noor Shamas and, Szymon Knop; Max went through to the Kangaroo round and Reza tried his hand at the extremely challenging Olympiad.
Maths in Action lectures: an annual trip to fantastic lectures where students have the opportunity to hear University professors and other mathematicians talk about a variety of topics from Fermat's Last Theorem to the mathematical modelling of a Zombie apocalypse.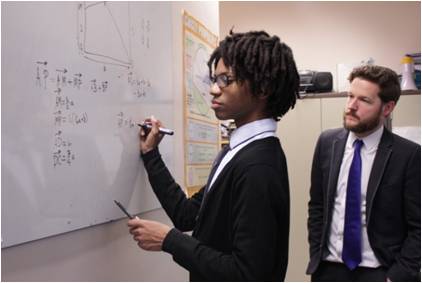 Maths Club: an enrichment session, run for all Sixth Form maths students: Additional Further, Further and Single Mathematicians. The sessions are aimed at stretching our most able mathematicians and providing time and space for them to share and enjoy problem solving outside the confines of the curriculum. Students work in small groups or alone tackling questions from the Senior Mathematics Challenge, British Mathematical Olympiad, Mathematics Aptitude Test and STEP problems. Our fantastic 'whiteboard class room' is the ideal venue to inspire an atmosphere of working collaboration and enjoyment. Part of the focus is to work with potential Oxbridge candidates to prepare them for additional tests and for the challenges of interview.
STEP Maths Club: preparation for Oxbridge candidates
General Science Activities:
Science Busking: an activity aimed to enjoy the world of science
Science Speed Dating: a carousel activity with expert STEM professionals in a range of scientific fields
Medical Society: for those who want to study medicine at University, discussing medical issues and presenting research
More specifically the following Science enrichment opportunities are provided also:
Biology:
Visits to London Zoo focussing on genetic diversity
Field trip to Swanage with a focus on ecology of an SSI and produce an individual study.
NHM Lates – chance to talk to scientist and hear deeper explanations of the exhibits.
Physics:
British Olympiad
Imperial FoNS,
Welcome Trust Assembly
British Physics AS Challenge
Faculty of Natural Science (Imperial) Challenge
F100 Invention competition
Physics of the Polar Bear lecture (Royal Holloway)
Women in Physics event (Imperial College)
Physics of Amusement parks workshop (Chessington)
IOP outreach activities (lectures on current developments)
Imperial excitec outreach activities (Reaching Further – PhD pupils do an activity with sixth formers)
Fermi challenges
Chemistry:
Course in Beauty and Science,
Spectroscopy in a Suitcase
British Chemistry Olympiad
STEAM subjects form an important aspect of the Sixth Form and along with the breadth of provision, including the International Baccalaureate and BTEC (Music and Performing Arts), Ashcroft Sixth Form is such a good place to be.