Head Student Team
Minnie Greaves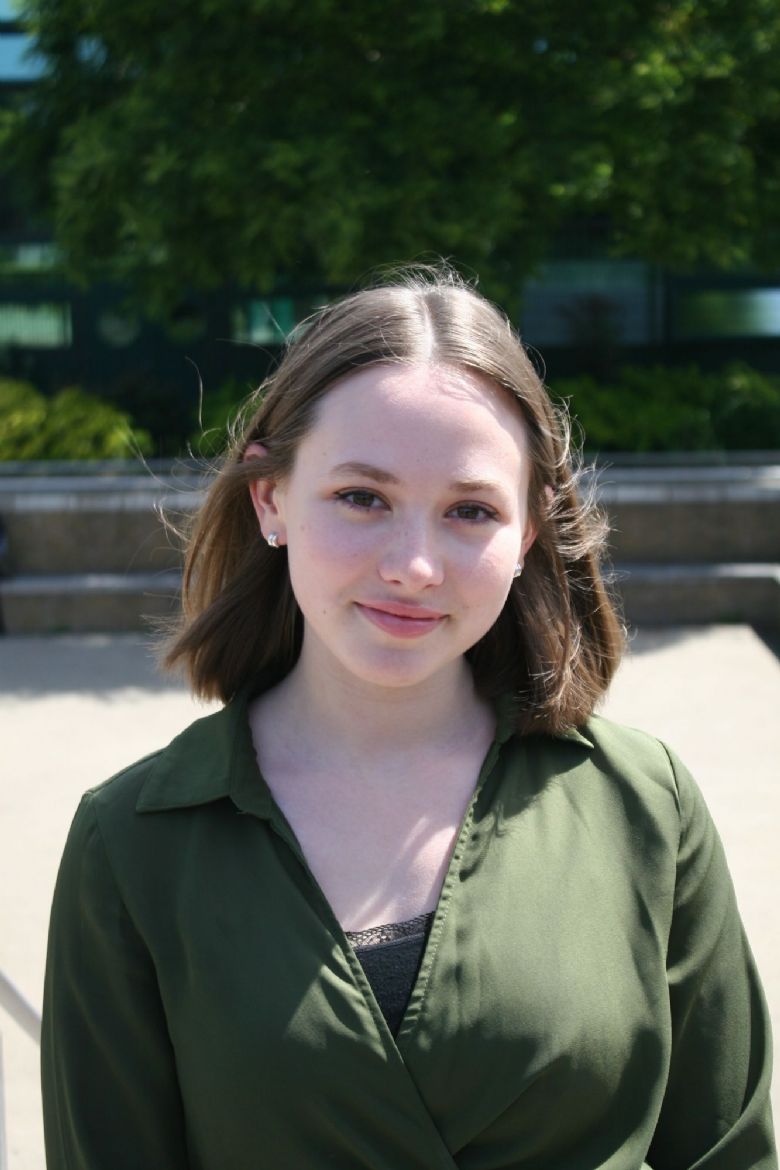 Before transitioning into year 12, I had extremely high hopes for a challenging but rewarding course of study, a great environment for both work and enjoyment and a good relationship with my peers and teachers. I can say that without a doubt, within my first few days of starting, that these expectations had already been met. Since joining Ashcroft in year 7, I knew that being part of the sixth form was an ambition of mine as they worked very closely with the younger years, preparing us for life after GCSEs and aiding us in our subject choices for the A-level or IB. Being able to communicate with them throughout my years at Ashcroft has constantly given me a boost and something great to aim for.
Above all, Sixth Form here at Ashcroft is about opportunity: opportunity to excel in the subjects you're passionate about; opportunities to stretch, challenge and explore degree subjects through the super-curriculum; opportunities to become part of and grow the Sixth Form community. Whatever it is you want to go on to do, there are opportunities to explore it in the Sixth Form: Scholarship of up to £500 to help pay for courses, Bursaries to help cover costs, places in conferences to go beyond the curriculum, Model United Nations and debating clubs, and practise interviews to help you feel prepared for competitive universities.
Sixth Form team always go above and beyond in helping students and this is a key theme within the Sixth Form community where everyone does their part to make it an amazing experience. Teachers organise incredible trips and lectures for us across all subjects and interests, giving us opportunities to taste university life and help us explore and realise our future ambitions and pathways. Students also play a key role in organising sporting events and house competitions, which unite the whole of the sixth form and create the fantastic community and family that is Ashcroft Sixth Form. I love the Sixth Form that I'm part of as everyone has a part to play in the community and no voice ever goes unheard.
Julius Ahmad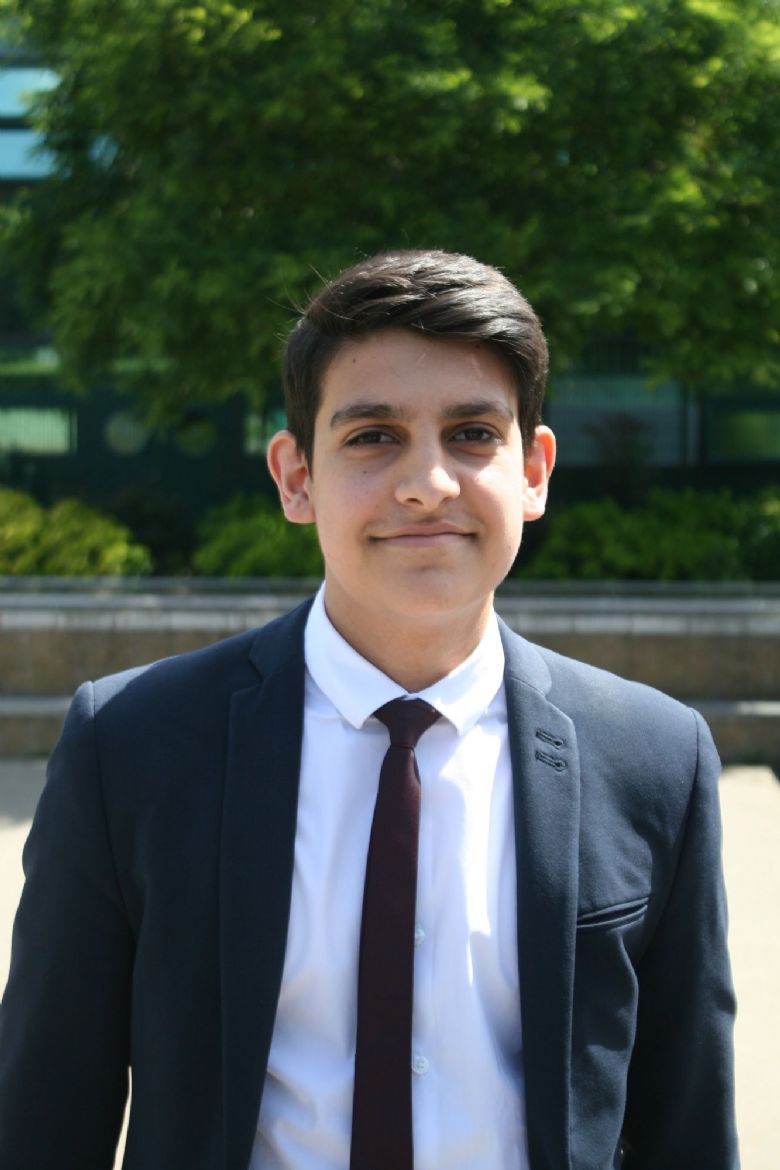 As an internal student at Ashcroft Sixth form, I study Mathematics, Further Mathematics, Physics and Computer Science. It is clear that Ashcroft is determined in its pursuit to give students the best opportunities to help them secure places at top universities. They have so many schemes in place to aid students for excellence. They offer an annual Sixth-Form Scholarship scheme for Year 12s. This helps students for funding with a course or experience that they are interested in to help them stand out to universities. The Sixth Form also schedules visits to Russell Group universities, organises support to assist with entry exams and national competitions such as UK Maths Challenge and British Physics Olympiad. Furthermore, the Academy's STEAM club is one of the best in the country and organises a diverse range of opportunities for students. Sixth Form students act as ambassadors to younger students, not only growing their own knowledge of the world of science and technologies, but helping others develop their own. Coupled with the state-of-the-art science labs and technology in classrooms, and investment to ensure excellent study areas, students' experience and learning in the Academy is second-to-none.
Ashcroft prepares students with much more than just great grades; it creates an excellent foundation for curiosity and interest that sets them up well for their academic and career journeys ahead. With outstanding facilities and staff, there is no wonder graduating students of Ashcroft leave enriched both academically, and with memories and friendships that will last a life-time.
Naia Okeke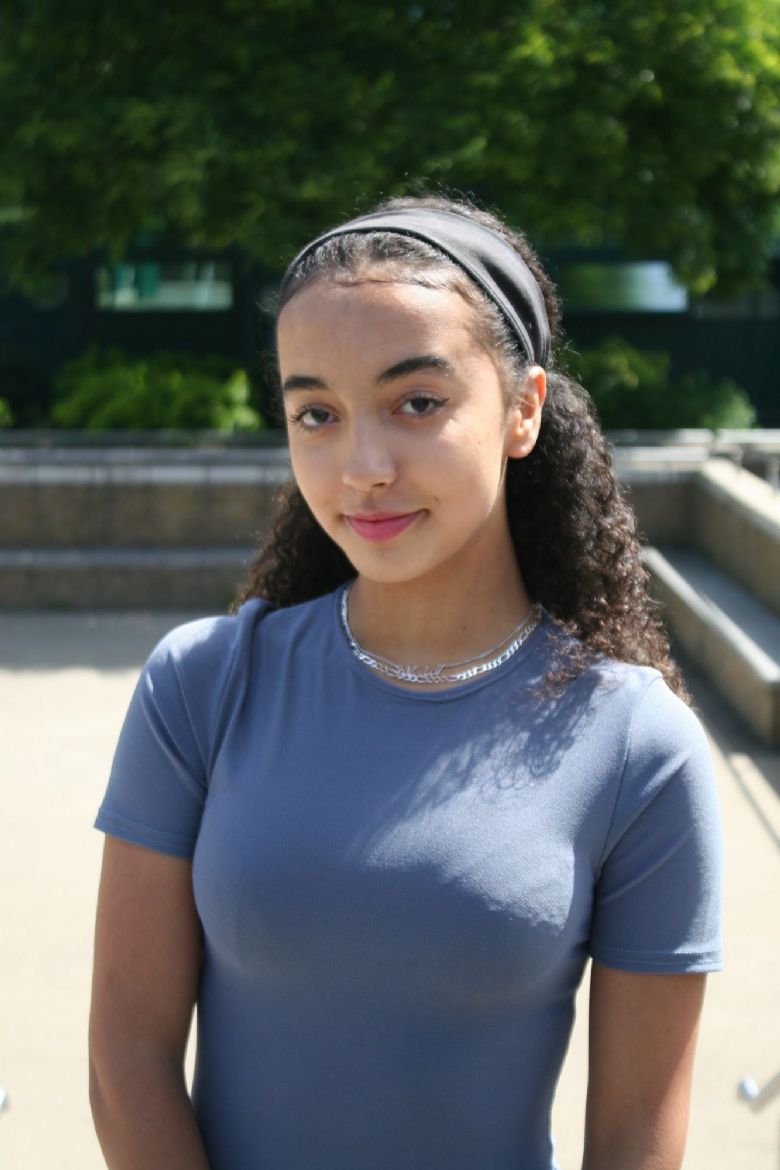 I have been a student at Ashcroft since Year 7, and am currently studying English Literature, History, Religious Studies and Psychology. I have always been supported and challenged to succeed academically at the Academy, but a defining feature for me over the year has been the additional opportunities that are on offer for all students. By making the most of the opportunities available over the years, I have grown hugely as a person, found new passions and developed existing interests.
The positive and vibrant atmosphere in Ashcroft is reflective of the broad range of extra-curricular and super-curricular activities that unify the students creating a great sense of community. The house system brings includes competitions that suit any interest, many of which I have taken part in. From the Ashcroft Bake Off, the Photography Competition and Short Story. A personal favourite would be the whole school Balloon Debate, which I won twice. Opportunities such as these have not only brought me a lot of enjoyment but complimented my learning in the humanities which I now study at A level. The balance between pushing for academic excellence and enriching the pupils as people is perfect in Ashcroft. A notable aspect is that the Sixth Form not only is incorporated into the majority of the whole-Academy events, but there are separate competitions that are tailored for the year 12 and 13s, such as termly sporting events including dodgeball, football and basketball. Many people will tell you that leaving Ashcroft with outstanding grades is almost a guarantee due to the exceptional teaching, but I can also assure all prospective students that the time spent in the Academy will be an exciting one, with new experiences that will leave you a richer, well-rounded individual.
Hazel Stutz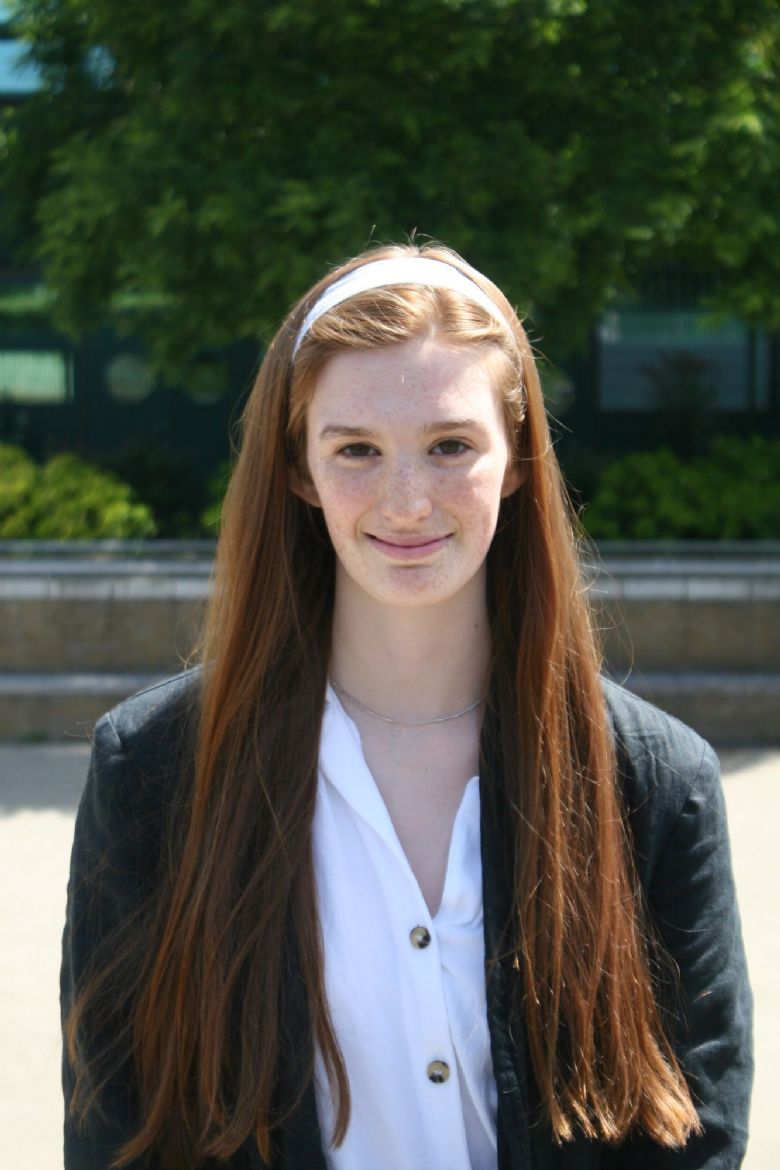 I am a current Year 12 student studying the International Baccalaureate and joined Ashcroft Academy as an external student having completed my GCSEs in Richmond. I chose to take the International Baccalaureate because I wanted to continue to pursue my interest and passion in a broad range of subjects and was excited about the opportunities it provides for personal development and wider research.
Ashcroft's initial draw for me was its incredible academic reputation, yet upon enrolment I have found that the student experience here is unmatched. Ashcroft is academic; however, it focuses on developing articulate and enthusiastic young people who are genuinely interested in their subject areas. The diverse Sixth Form combines A Level and IB students who are united by their shared goal to reach academic success. This academic success is achieved by the use of the amazing facilities, yet also the support offered to students in and outside of the classroom. Moving to post-16 courses comes with a lot more responsibility in terms of the academic workload, yet at Ashcroft, learning is continued beyond the classroom. The school encourages you to pursue super curricular activities, both in and outside of school, and I have relished the opportunities to challenge myself with these.
The Ashcroft experience, is academic and challenging, yet is fully enriching, as it supports the student beyond the classroom. I cannot think of another place where I could enrol on the IB course and feel fully supported by an excellent network of students and staff.
Deshae Pascoe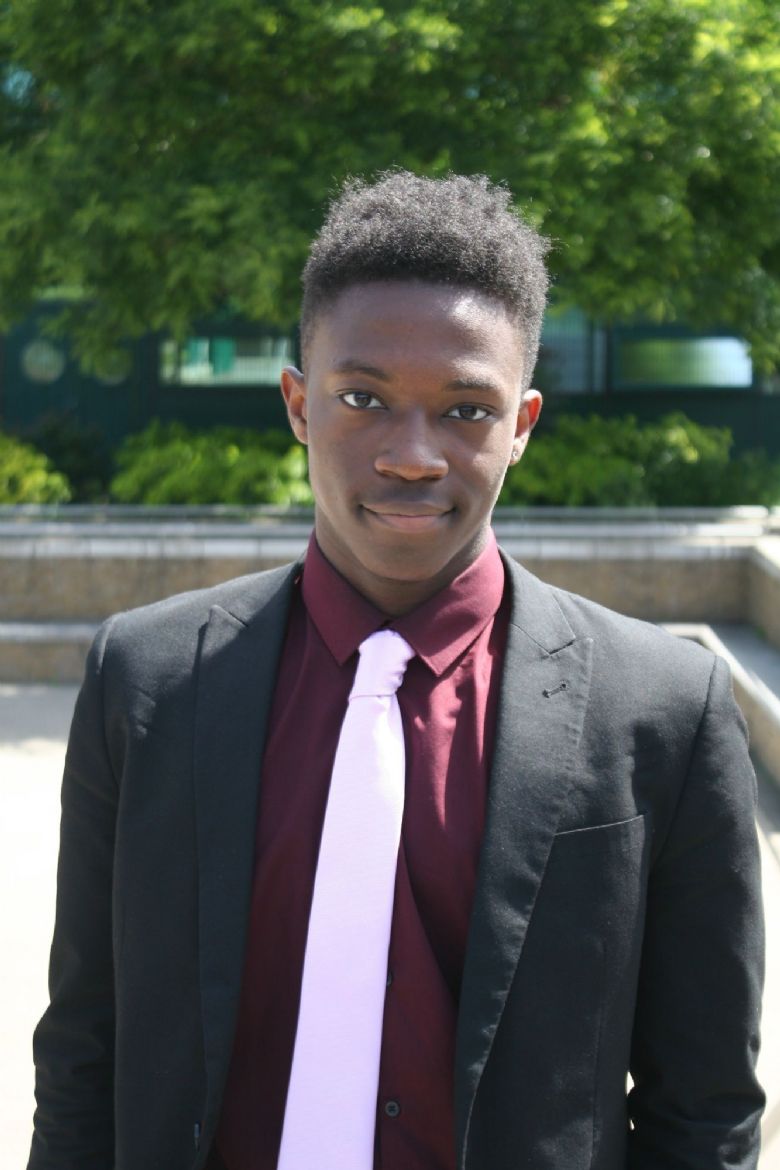 Hello, my name is Deshae. I study Maths, Physics, English Literature and Geography and I am hoping to study either Engineering or Law at University. I have been studying at Ashcroft since Year 7 and it has honestly been the best experience of my life. At Sixth Form, it only gets better. It is a privilege to be part of a community where everybody wants to see you succeed in every possible way, and will go above-and-beyond to help you fulfil your ambitions. The support of staff for our ambitions is unparalleled, with knowledgeable tutors and dedicated UCAS and Careers advisors, who guide and support students towards enriching opportunities and experiences.
The quality of the teaching in every lesson, combined with the outstanding learning environment is incomparable. This allows us to become our own scholars in a way. As you become more passionate for the subjects you choose to study, it allows you to delve into more things in which you are most interested. You will become more of an independent individual and will become keen on learning new aspects outside of your syllabus. The opportunities that I have been given throughout my time here has allowed me to flourish in every way. All of this is replicated through our academic journal which gives us a space to publish academic papers, and gain an early taste of what academic life is like. Every teacher makes you feel like they are invested in you as a person which for me is really important as it allows you to have a deeper passion for the subjects you have always enjoyed learning. I invite you all to come and experience this for yourselves at one of our open events, and guarantee that you won't leave disappointed.