First Impressions
Sasha – Head Student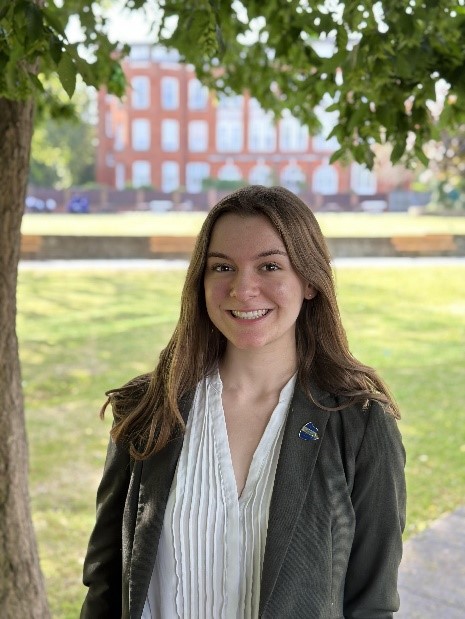 There was never a doubt in my mind that Ashcroft was where I wanted to go for Sixth Form. I knew that no other school could offer the exact balance of challenge and support I needed to thrive during A-levels. From honestly incredible teachers, to an extremely knowledgeable team of staff eager to help you through the (initially quite daunting) process of applying to university, attending this school puts you in the best position to achieve your full potential.
Beyond the Academy's emphasis on academic excellence, Ashcroft also offers a wide range of both super and extra-curricular activities for you to make the most of your time in Years 12 and 13. Not only can you join societies that target specific career paths, such as Medicine and Law, but you also have the opportunity to develop and run clubs yourself, as my friends and I have enjoyed doing with everything from Netball to Debate. With so many options, you can shape your Sixth Form experience to suit your distinct needs and interests, guaranteeing you will never be bored here.
Personally, I chose to study Economics, English Literature, and Maths at A-level, as I wanted to take a range of subjects that kept me constantly engaged by each building on different skill sets. As a result, my day-to-day involves solving complex algebra equations one moment, and exploring the fascinating history behind a novel the next. Thanks to the variety of skills I am learning here, I now feel confident to study my chosen subjects at University, Politics and Economics, to the best of my ability.
Arsal – Head Student Team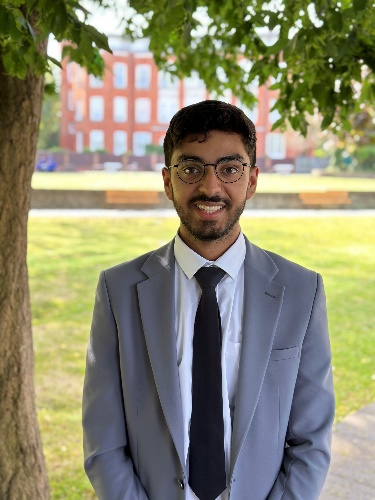 When I first joined the Sixth Form, I was immediately struck by the remarkable sense of community that is fostered at the Academy. The teachers here are truly dedicated to pushing their students to achieve their utmost potential, helping us to do our very best. Our journey towards success is supported by the exceptional Sixth Form team, who guide us throughout our academic endeavours and provide numerous opportunities to grow holistically as people beyond the classroom. This environment has played a pivotal role in shaping my academic path and aiding me in making informed decisions about what I aspire to study at university, a choice that is often challenging to make.
In addition to the exceptional academic support, the Sixth Form team goes above and beyond in assisting us through the demanding process of university applications. They are always more than happy to help along the journey and stress is mitigated by setting manageable deadlines as well as providing valuable guidance. Choosing Ashcroft Sixth Form has undoubtedly been the greatest decision I have made in my academic life, as it has not only propelled me toward personal growth and achievement but has also immersed me in a welcoming and diverse community. The bonds formed within the Academy are built on friendship, respect, and a shared desire to excel. My experiences here have equipped me with the skills and mindset necessary to thrive in university and beyond.
Grace – Head Student Team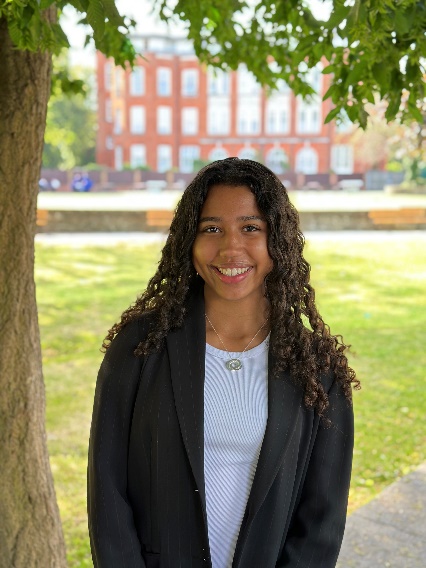 Ashcroft has a superb Sixth Form. From the welcoming atmosphere to the extracurricular activities, it pushes every student to perform to the best of their ability. The Sixth Form provides you with a structure which positions you on a route to being an exceptional student and provides a bridge to your desired future with a range of super curricular opportunities available.
I joined the academy in Year 12. As you might imagine, before joining, it was a little nerve-racking entering a new environment. However, the Sixth Form allowed me to find my own stride not just in terms of being a dedicated student but also a young adult. With the support provided, I was able to instantly integrate into the Sixth Form and enjoy my studies. Due to the smaller, focused classes, students develop close bonds with their teachers who also share a love for those subjects, inspiring students to make the most of their time here at the Academy. Alongside lessons, the comprehensive support for applications to university allows students to apply with ease and limit stress during these important years. I am confident Ashcroft I will enable me to achieve my greatest potential and I encourage you to visit and see for yourself everything that is on offer.
Mohamed – Head Student Team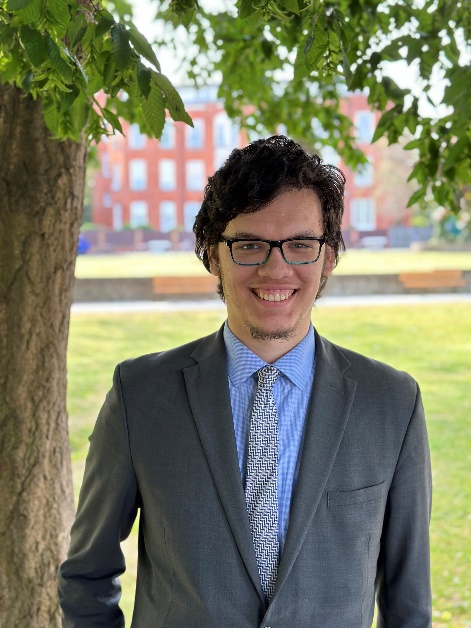 One of the main reasons why I chose Ashcroft Sixth Form above all others was because, having attended the school throughout my secondary years, I was already well aware of the quality of teaching and the amount of effort teachers put into their students' success. I was confident that Ashcroft would maximise my potential and allow me to succeed at A-Level. What really impressed me after joining the Sixth Form was the depth of teachers' knowledge in their subject areas, and this too reassured me that I was learning from the best.
I also love the balance of independence and support at this Sixth Form. Students have more than enough support from their teachers, yet we are also given enough freedom to study independently, for example through study periods. The motivating and genuinely buzzing atmosphere in this Sixth Form ensures you will achieve the best possible grades in Year 13 and flourish in whatever you choose to do beyond that.
Ayah – Head Student Team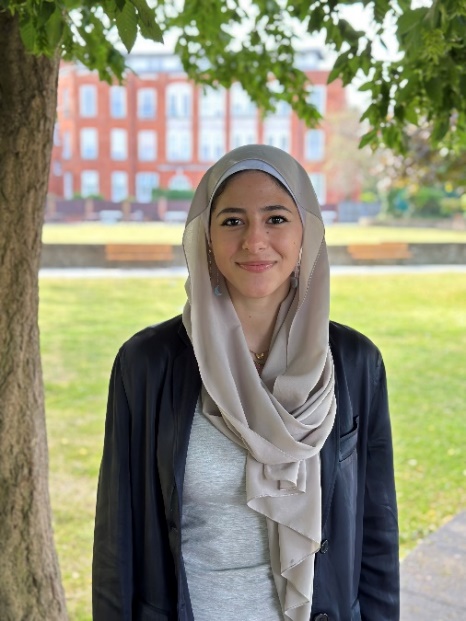 Before my first day of Sixth Form, I was a little nervous. It was a new environment, and coming from an all-girls school, I wasn't sure what to expect. However, when I arrived at Ashcroft, as soon as I stepped into the building, I was warmly welcomed by the diverse community of students and teachers. I was able to meet some very nice people who helped me feel more confident. I soon realised that Ashcroft is a place where everyone is valued and respected, regardless of their background, and I am grateful to be part of such a welcoming environment.
Sixth Form life is vastly different to secondary school life; there is a greater workload as well as higher expectations. From the start, Ashcroft was extremely supportive with my studies and university plans, particularly as I hope to study medicine at university. I feel Ashcroft has provided me with useful resources and an insight into medicine through the Medicine society they have organised. From a massive selection of extra curriculars in school, to a wide range of super curriculars that are tailored to our specific subject choices. Ashcroft also provides a great house system that gives us students the opportunity to take part in competitions, for example: The Great Ashcroft Bake Off, inter-house basketball and dodgeball and the Ashcroft Quiz competition, all of which are open to all years, promoting inclusivity.
Ved – Head Student Team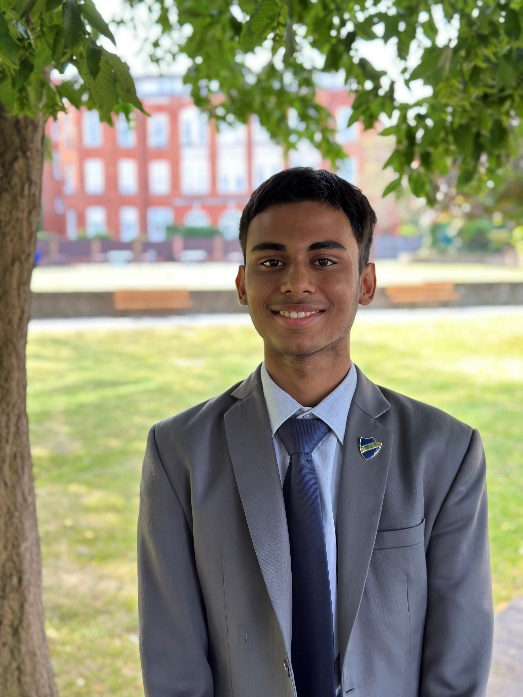 I moved from India to the UK at the start of Year 12 and chose Ashcroft because of its supportive teachers and Sixth Form management team.
I was welcomed warmly by the students and teachers at Ashcroft and felt at peace almost immediately. The transition to Sixth form and a new country was incredibly challenging but I was supported from the first moment I entered the Academy. I study the IB Programme at Ashcroft and the focus on academia has encouraged me to aim for a point score of 40 or higher, spurred on by the ambitious environment in the Academy. The small classes have encouraged me to be more proactive in class and I receive personalised feedback on my academic progress.
The Ashcroft Sixth Form is not just about academics. As a theatre enthusiast I have participated in a variety of events such as the Christmas Showcase. I have developed time management skills which have allowed me to excel at my academics while continuing my various hobbies including cycling and music.
In my opinion the most valuable element of the Academy is its commitment to support students to prepare for life beyond Sixth Form. Students have access to universities, counsellors, and career guidance both in the UK and internationally.