Early Careers Framework at ATA
We have a proven track record of success for developing outstanding classroom teachers in newly qualified entrants to the profession. Our commitment to Professional Learning and Development and our unerring focus on Behaviour Management are the reasons given by candidates at interview for applying for a position to work at the Academy. They were also celebrated by OfSTED when they visited the Academy in September 2021.

We have very high expectations of behaviour and academic potential for students, which is reflected in our routines, the standards we set and in the pastoral care and academic support we provide, in order to secure the highest possible outcomes for every student.This is also reflected in our commitment to supporting staff, no matter at what stage in their career, with outstanding professional development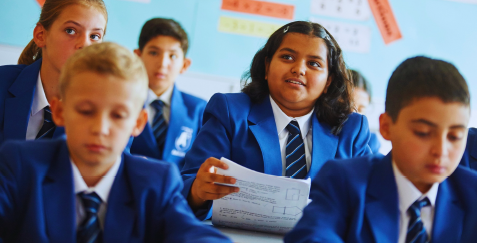 We take the 'business' of education very seriously. We believe that students can only give of their very best and achieve well if they are able to learn in a well-ordered and well-managed environment. In order to achieve this, we operate a very strict behaviour policy which promotes positive learning behaviours. You will be very well-supported in the Academy by the Leadership Group, so that you can easily deliver and support in lessons in an environment in which students are not known to disrupt learning.

ECTs beginning their career at Ashcroft will therefore benefit from a well-disciplined and positive learning environment that will allow them to focus on developing their pedagogy and deliver outstanding lessons.
At ATA we offer new teachers a bespoke, innovative and comprehensive ECT programme that goes beyond statutory requirements to deliver an outstanding package of support, combining up-to-date educational research, tried and tested classroom strategies and cognitive science to enable new teachers to create rigorous classrooms with the students learning at the core.

Our ECT programme builds on, and compliments initial teacher training, as such our ECT programme covers three core strands – Behaviour, Instruction and Subject. Each strand has been sequenced to support ECTs and each strand will be covered in weekly sessions.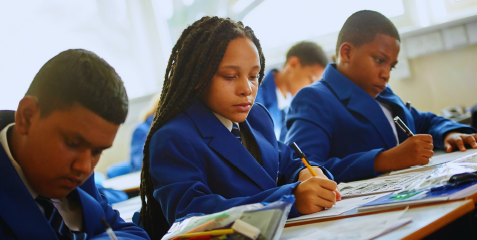 Key features of the ECT programme include;
Weekly instructional sessions lead by outstanding members of the Academy, which exemplify our expectations and requirements and include the content of the EarlyCareer Framework.
Instructional coaching with a mentor from within the ECT's subject department.Mentors provide weekly, one-to-one mentoring sessions to identify targets for ECTs to focus on each week and to provide support and feedback to embed excellent practice in all lessons.

Key features of the ECT programme include;

Behaviour

The behaviour strand focuses on creating a highly disciplined and effective learning environment. This includes a specific focus on ensuring new staff understand the high expectations we have at ATA and ensure ECTs have the tools necessary to develop appropriate routines and behaviours, to create very calm and focused classroom environments that support academic success for all.

Subject

Crucial for effective teaching in any subject is an understanding of curriculum, planning and assessment, as well as the relationships that exist between them. The curriculum at ATA has a strong academic focus and this strand will ensure ECTs plan effective lessons, which follow the curriculum in their subject area, and use effective assessment strategies to adapt teaching and respond to students' needs.

Instruction

Learning is a definite change in the long-term memory. The instructional strand supports ECTs in their understanding of the basics of cognitive science and in being able to make effective instructional decisions to plan lessons that get the most out of every student.