Current Students
Student of the Month
Student of the Month is an award for students who have excelled for a range of possible reasons. SoTM provides motivation and incentive for our students and raises self-esteem as well as academic standards.
Every month staff are asked for nominations for students who have particularly stood out for one of the following reasons:
Academic excellence: for example a piece of excellent homework/classwork where the student has demonstrated outstanding attainment/achievement.
Personal attributes and qualities: for example a student who has been inspirational in their response to a particular situation
Outstanding progress or development in a skill area: for example a student who may have excelled in the delivery of a presentation
Excellent use of non-contact time: for example a student who makes full use of the Study Area, LRC or Art Studio
Any other reason of comparable standing
The weekly winners are agreed between the SoTM coordinator and the Assistant Principal, Sixth Form and whose decision is final.
The Student of the Month will be displayed on the plasma screens and announced in assembly, along with a list of other students nominated. At the end of each term, one of these winning students and one from those nominated will receive a voucher to keep the excitement levels up!
February 2019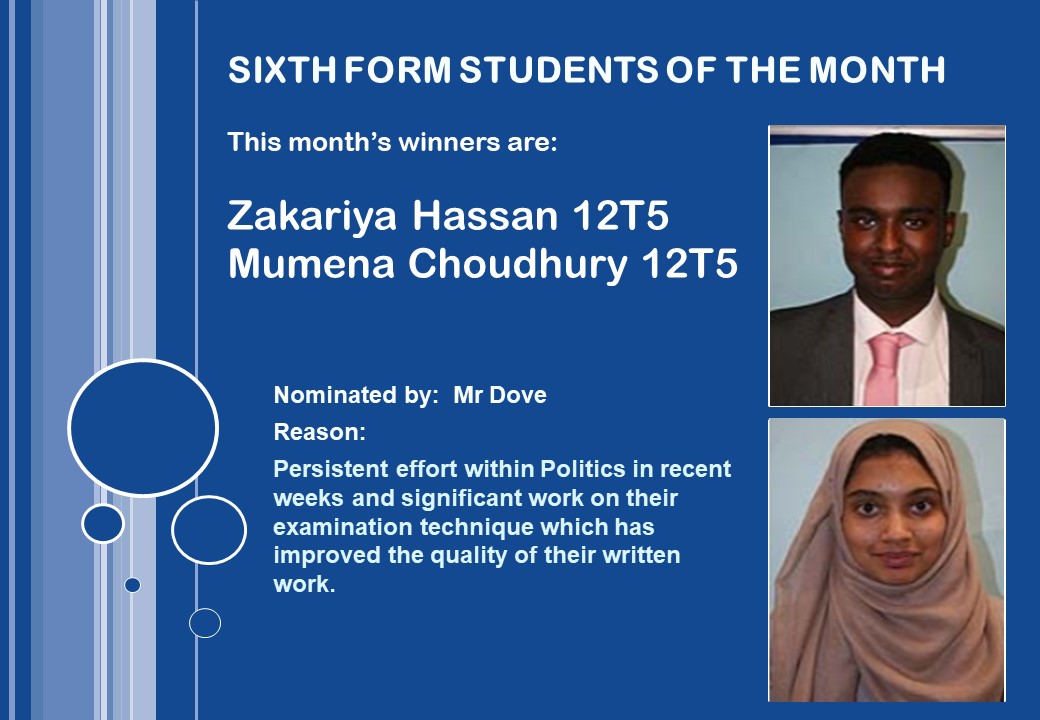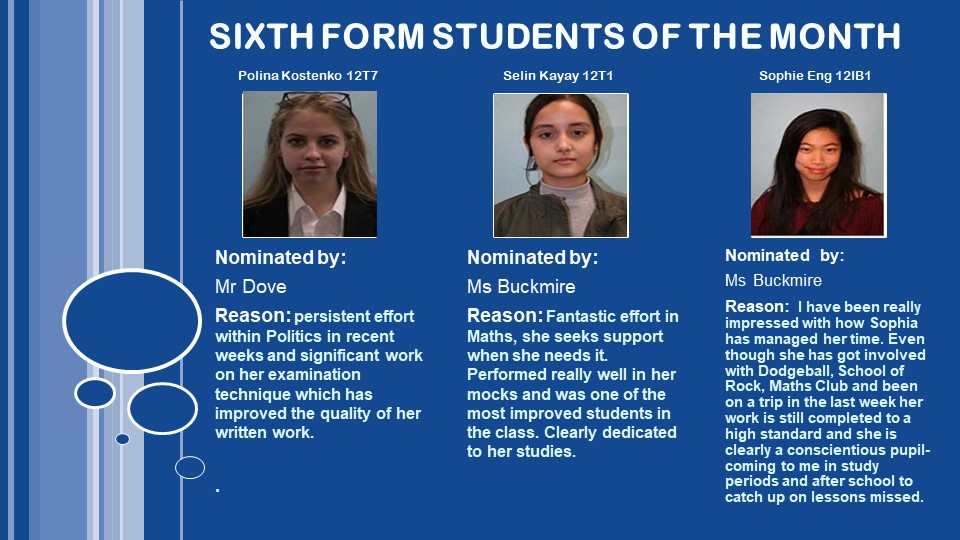 January 2019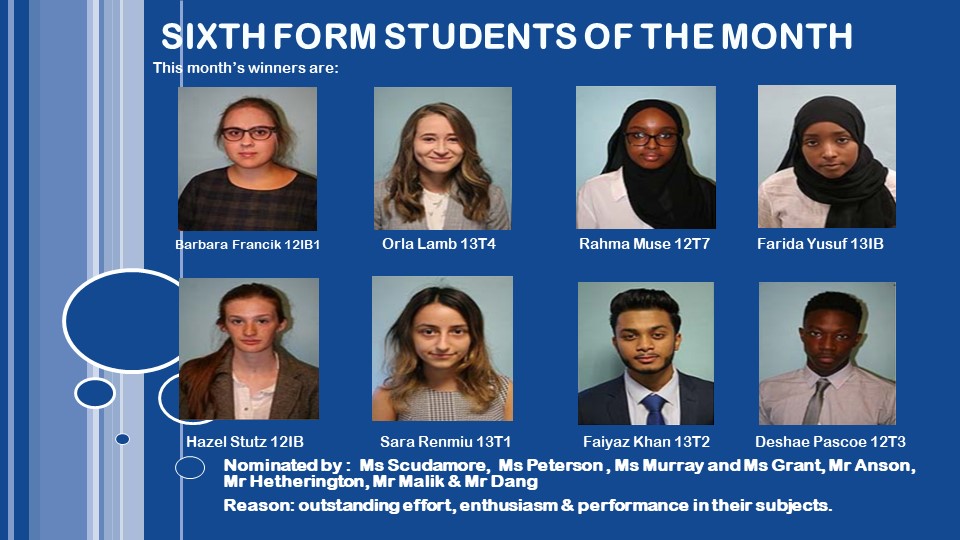 December 2018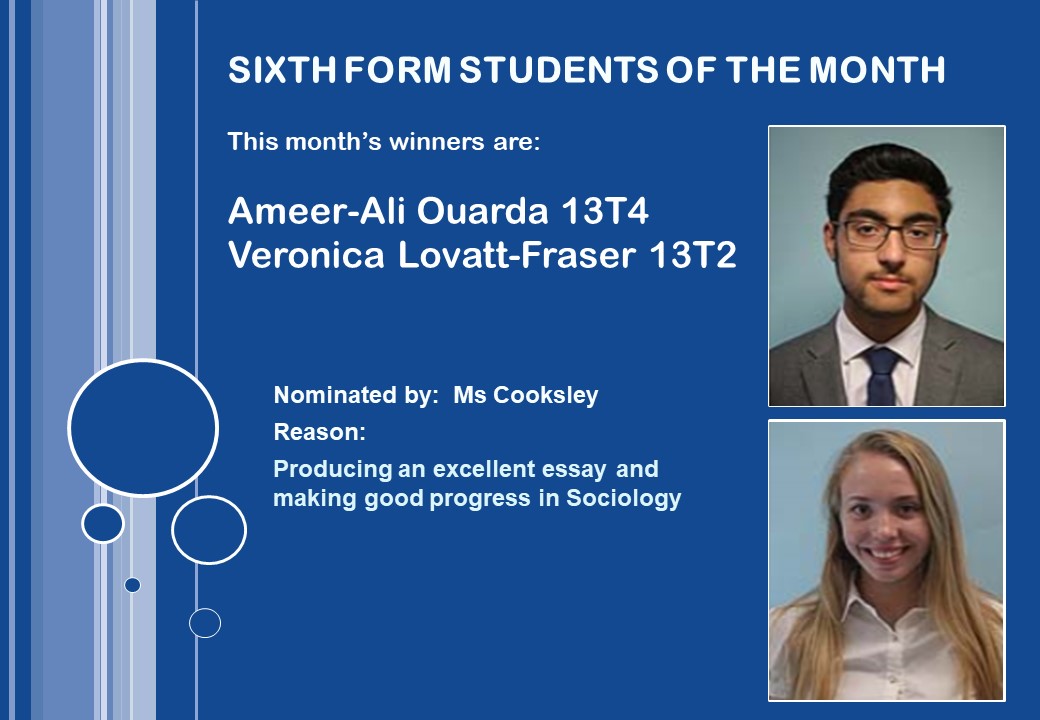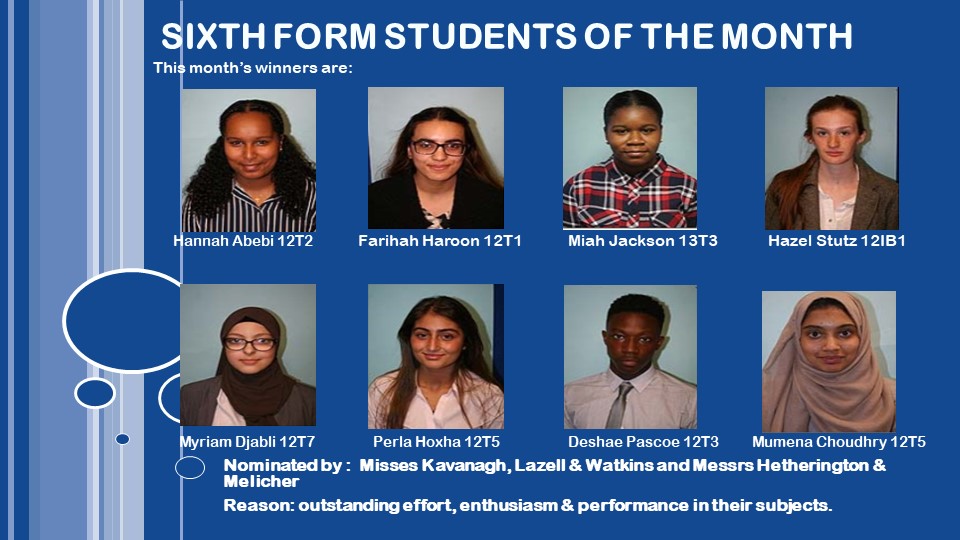 November 2018


October 2018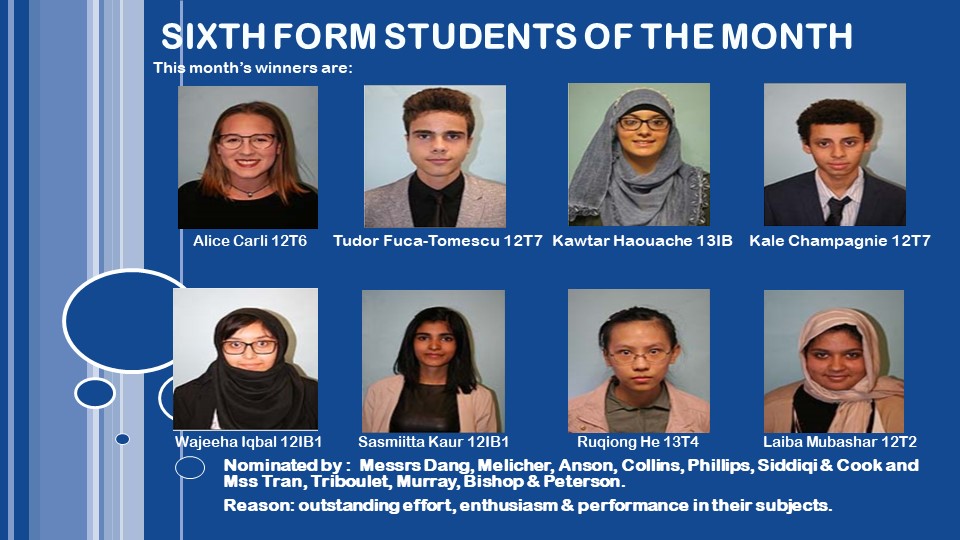 September 2018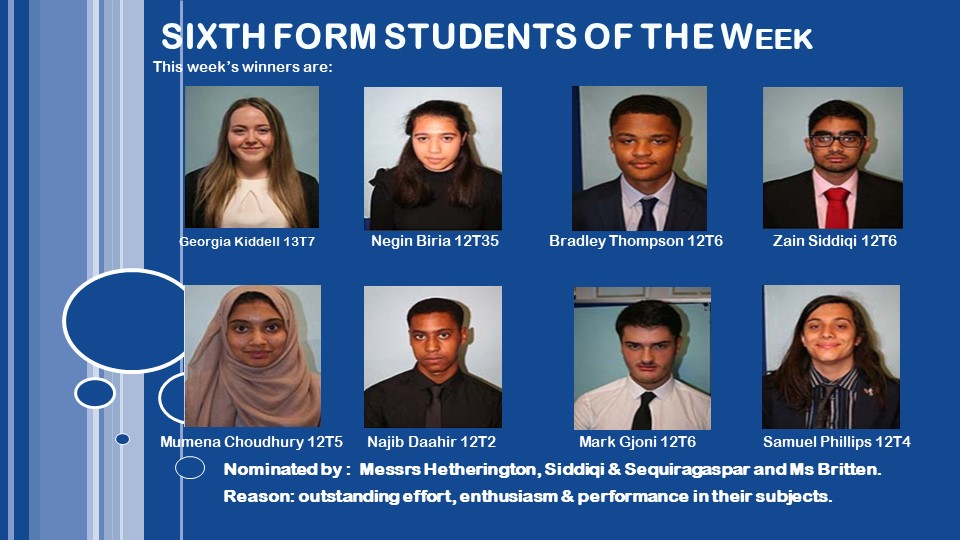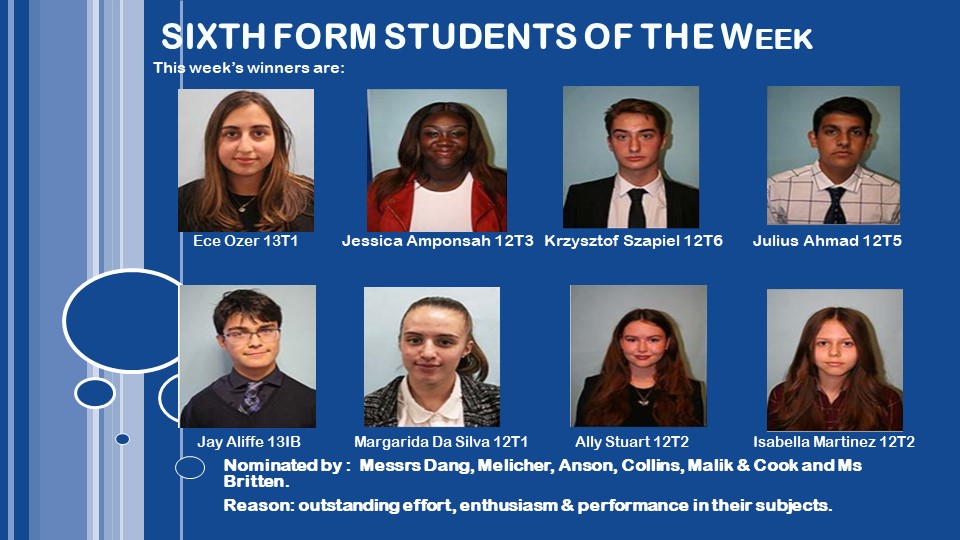 August 2018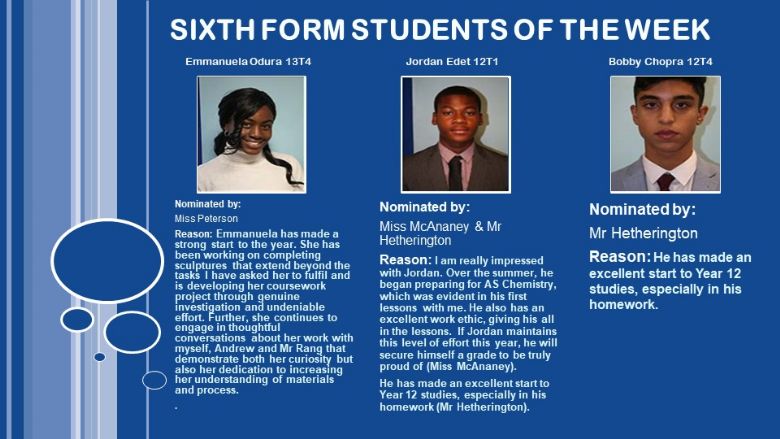 July 2018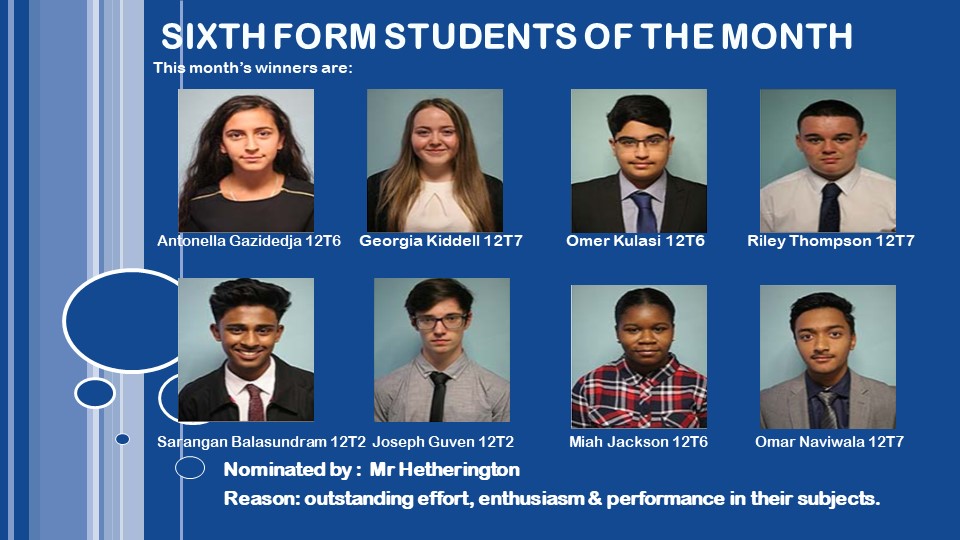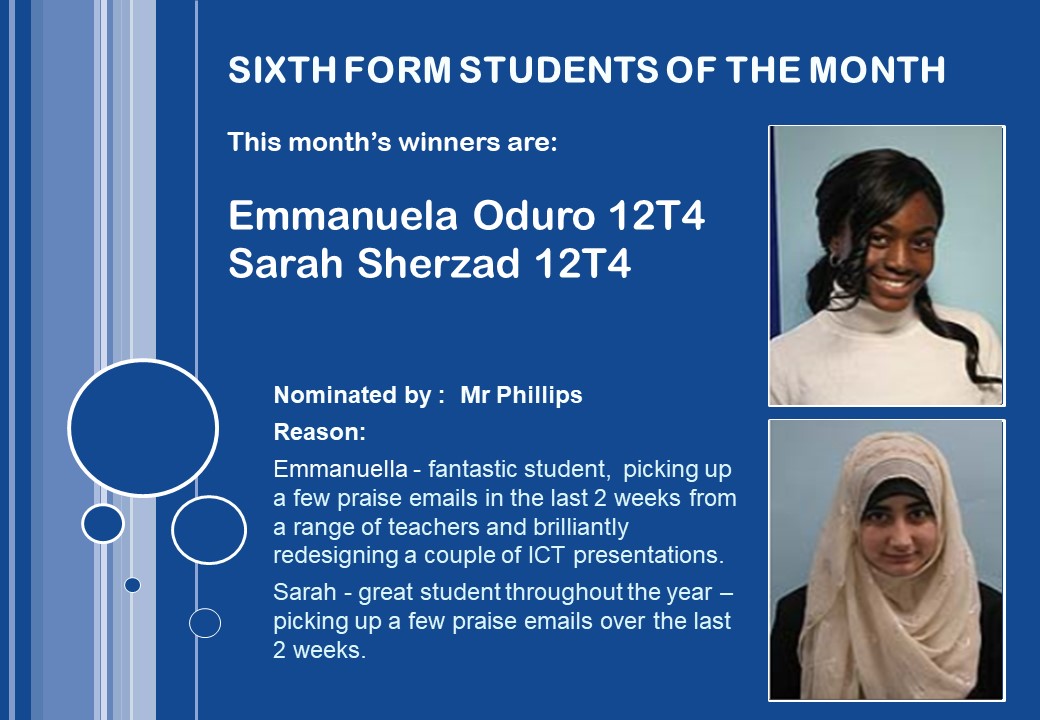 April 2018

March 2018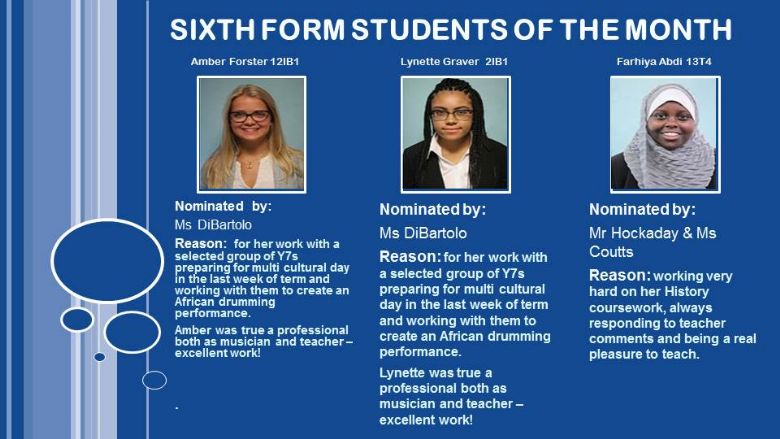 December 2017

November 2017


October 2017