Ashcroft Honours Lecture Trip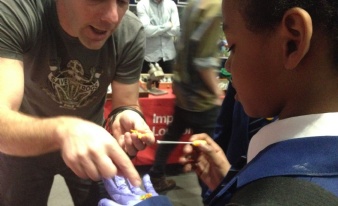 Recently Year 7 and 8 members of The Ashcroft Honours programme (formerly known as Gifted and Talented) attended a lecture and the Fringe Event held at the Imperial College London.
The lecture entitled 'Bio-inspired flying robots for future cities' by Dr Mirkpo Kovac allowed the students to be taken on an exciting journey towards a future smart city.
The Fringe Event provided a unique opportunity to take a scientific trip of discovery around the globe and meet the scientists and adventurers who work and explore these varied and exotic locations.