ATA wins Most Dedicated STEM Club award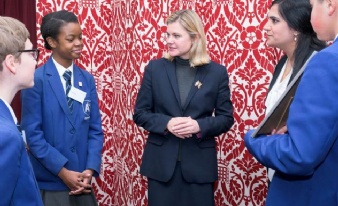 Ashcroft Technology Academy's STEAM Club, which has continued to grow from strength to strength, was thrilled to win Best STEM Club 2016 at the prestigious STEM Inspiration Awards at the House of Lords on Thursday, 24 November 2016. We were awarded first place out of a national cohort of 3,500 schools.
This award recognises the work done by the Academy's STEAM Club to promote the STEM agenda to enrich the experience of our students in the traditional STEM subjects of Science, Technology, Engineering and Mathematics. The winning prize is an exclusive visit to the Large Hadron Collider at the CERN Laboratories in Switzerland. Some fortunate STEAM Club students will fly to Geneva in January, where they will have the opportunity to see cutting edge science in action, as well as meet with top physicists and engineers from across the facility.