Duke of Edinburgh Award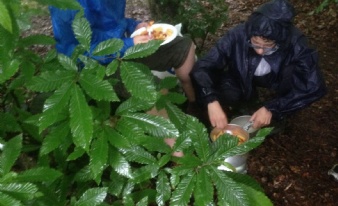 Twenty four students, accompanied by staff, journeyed to Burford last Friday to begin a practice for their DoE Bronze award.
On arrival they had to carry all their equipment and walk to the Boidier Hurst Scout Camp, their home for the night. With teams following two different routes it was imperative they navigated in the right direction using their map skills.
It was great fun until it started to rain as they endeavoured to pitch their tents. Still wet they went on a trek around Headley Heath before trying to cook the evening meal while it was still raining!
The next day saw the group head off to the meeting point taking the opposite route from the day before.
It was all good practice for the proper assessment in two weeks' time. They hope the weather improves by then.