The wait was worth it!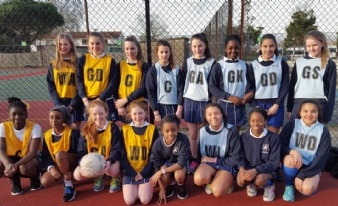 A huge well done to the Year 8 netballers who came 1st (blue team) and 3rd (yellow team in the Wandsworth Borough Tournament recently.
Both teams reached the final to play St Cecilias' A and B teams and Mrs Ward is so delighted with the results! To put this into perspective, we have not come first in the Borough tournaments for 9 YEARS!!! We have seen Year 7 coming second place every time and last night was ASHCROFT'S NIGHT!!! It is impressive that both teams reached the final in their respective pools. The standard of play was phenomenal.