Adaption of Arthur Miller's play 'All My Sons'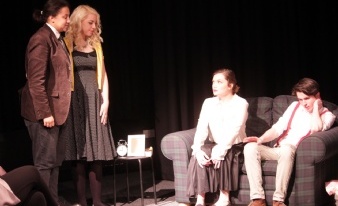 Year 13 Performing Arts Drama students have been working hard to perform to different play scripts in contrasting acting styles.
Their recent performance of the Arthur Miller play 'All My Sons' was outstanding. The actors committed fully to this acting style through their effective use of voice and movement to deomonstrate a family from the1940s.