Sports Report - June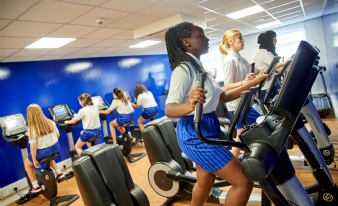 Please find below a report of the sports and activities that have occurred in the PE department during the month of June.
Year 9 Athletics
After the Wandsworth borough Championships back in April, successful athletes from Ashcroft went on to compete at the next level, which was the London Schools Championships on Saturday 8th June in Battersea Park. It gives me great pleasure to inform you that three of our students achieved medals in their chosen disciplines. Clayton Mytil 9t3 finished with gold medal in the 80 meter hurdles with a time of 12.28 seconds. Harvey Mansiamina 9t2 also finished with gold medal in the 1500 meters with a time of 4:33.38 minutes. Rajani Birch 9t6 finished with bronze medal in the 300 meters with a time of 41.76 seconds – impressive given Rajani's short athletics career. Furthermore, Clayton has been selected to represent London in the English Schools Championships on July 12th and we wish him the very best of luck in that competition. Other Ashcroft representatives include: Efe Peters 9t6 who finished fourth in the 100 meter final – just outside the medals but with an excellent sub 12 second time of 11.96 seconds; Mohamed Abbas 9t1 qualified for the 80 meter hurdles final but did not start due to injury; Alem Demiralp 9t3 ran his personal best of 5:14.49 seconds in the 1500 meters; and Jacob Pongolati 9t1 who finished fifth in the 200 meters final with a time of 25:72 seconds.
Years 7/8 Cricket
The under 13 cricket team are currently one win and one loss from their first two games of the season. The first game was a 64 – 63 run victory versus Ark Putney Academy, followed by a 79 – 72 loss to Ernest Bevin. They should be in good position to make the final and hopefully we can run Ernest Bevin closer in the anticipated final. Well done to Sikandar Ali Khan 7t2, Siddhant Mamgain 7t4, Sameed Tahir 7t5, Shiv Bhari 8t1, Isaac Gamble 8t1, Ned Delo 8t4, Shahab Majoka 8t4, Haider Mir 8t5 and Nosh Jajja 8t6. Forthcoming fixtures include St Cecilia, Bishop Thomas Grant and Graveney.
Years 9/10 Cricket
The under 15 cricket team are currently one draw and one loss from their opening first two game of the season. The first game was an 82 runs draw versus Graveney, followed by a 68-65 runs defeat to Ernest Bevin. The team have played some nice cricket but need to find some consistency. The team includes: Issam Azizullah 9t6, Sarib Jajja 9t6, Mashhood Khokar 9t7, Husban Ahmad 10t2, Masroor Deol 10t3, Naveed Rehman 10t4, Mohammed Ahmed 10t5, Harrison Lee 10t5, Labeed Qadeer 10t6, Ansar Khan 10t7 and Azan Raja 10t7. The next game will be against St Cecilia.
Year 7 Rounders
I am pleased to report that amid interest from the curriculum and extra-curricular clubs, Ashcroft have entered the Wandsworth Rounders league. From their four games so far, the team have won one, drawn one and lost two. The first encounter was a 12 rounders draw with Ark Putney Academy, which was followed by an impressive 16 – 9 rounders win versus Burntwood. A tight contest with Harris Academy Battersea resulted in the first loss of the campaign by 12 ½ rounders to 9. The other game witnessed our year 7 team compete against a year 8 team from Ark Putney Academy, which finished with a 20 – 9 rounders defeat. Of particular mention is the incredible batting skills of Avni Bakre 7t3, consistent bowling from Emy Laredo 7t4 and excellent decision-making skills from Lois Johnston 7t4. Other members of the team include: Lottie Harvey 7t1, Lacy Finch 7t1, Nida Barlas 7t1, Dolores Turkson 7t1, Katie Hughes 7t2, Margaret Amara 7t5, Anjel Deougue 7t5, Emese Parti 7t5, Angelica Obijiaku 7t6 and Lottie Dyer 7t7. Good luck in your remaining fixtures.
Year 10 Duke of Edinburgh
Last weekend saw a group of 22 Year 10 students complete the 'expedition' section of the Duke of Edinburgh Award at Box Hill in Dorking. Students' were required to demonstrate skills such as camp craft and map-reading after an enduring 16 kilometre walk in what turned out to be extremely warm conditions. To conclude the award, these students' will now need to complete volunteering, physical and a skill section of the assessment criteria to complete a valuable and worthwhile experience that will contribute to their life-long attributes, memories and CV. I would also like to mention and say thank you to the members of staff who gave up their weekend and 'comforts' to assist groups of students navigating the routes of the South Downs: Miss Haviland, Miss Cooksley, Miss Peterson, Miss Bowman and the PE department. In particular, well done and thank you to Mr Dooley for the enthusiasm and commitment that organising an award of this nature requires, and the successful return of both students' and staff!